Elizabeth Warren Calls Donald Trump "Insecure Money Grubber"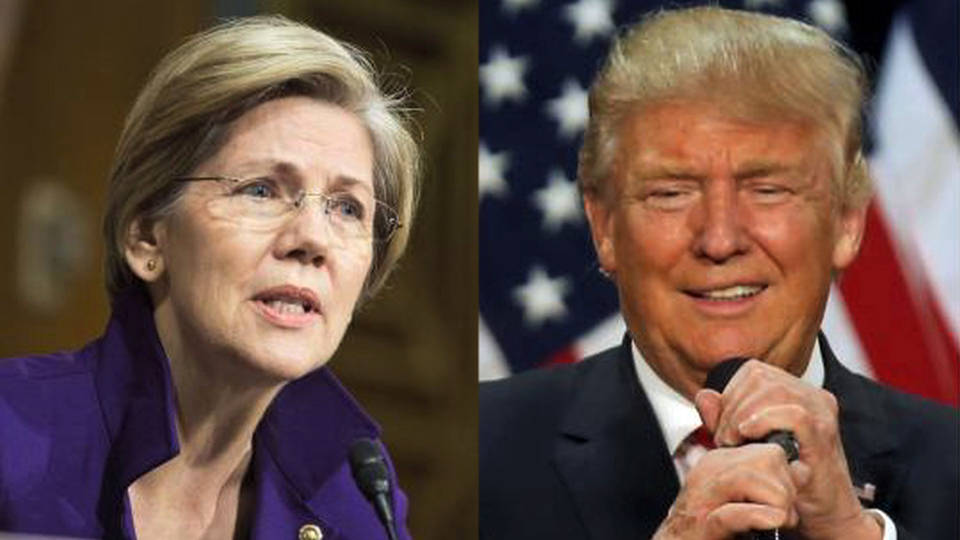 In more news from the campaign trail, Massachusetts Senator Elizabeth Warren continues to criticize presumptive Republican presidential nominee Donald Trump. Speaking at the Center for Popular Democracy's annual gala on Tuesday, Warren called Trump an "insecure money grubber."
Sen. Elizabeth Warren: "Donald Trump was drooling over the idea of a housing meltdown because it meant he could buy up more property on the cheap. What kind of a man does that? I'll take you exactly what kind of a man does that. It is a man who cares about no one but himself, a small—a small insecure money grubber who doesn't care who gets hurt, so long as he makes a profit off it."
In response, Trump attempted to criticize Elizabeth Warren by using the word "Indian" and the name "Pocahontas" as racial slurs during a rally in Albuquerque, New Mexico.
Donald Trump: "Hillary Clinton has somebody—did you ever hear of Pocahontas? Huh? It's Pocahontas Elizabeth Warren. She was going out. She is probably the senator that's doing just about the least in the United States Senate. She's a total failure. She said she was an Indian."
Warren says her family is part Cherokee.