Teachable moment:             1933-1945 Germany was ruled by Adolf Hitler, a military dictator who built a large army… recall all the racial profiling that was the status quo there.  Discuss it with your students. Have them contrast racial profiling in Israel today and in Germany of the early 20th Century.  Trump invites us to compare and contrast and even to increase racial profiling as a national foreign and homeland security policy.
After Bombings, Trump Calls Muslim Immigrants "Cancer from Within"
SEPTEMBER  2016
HEADLINES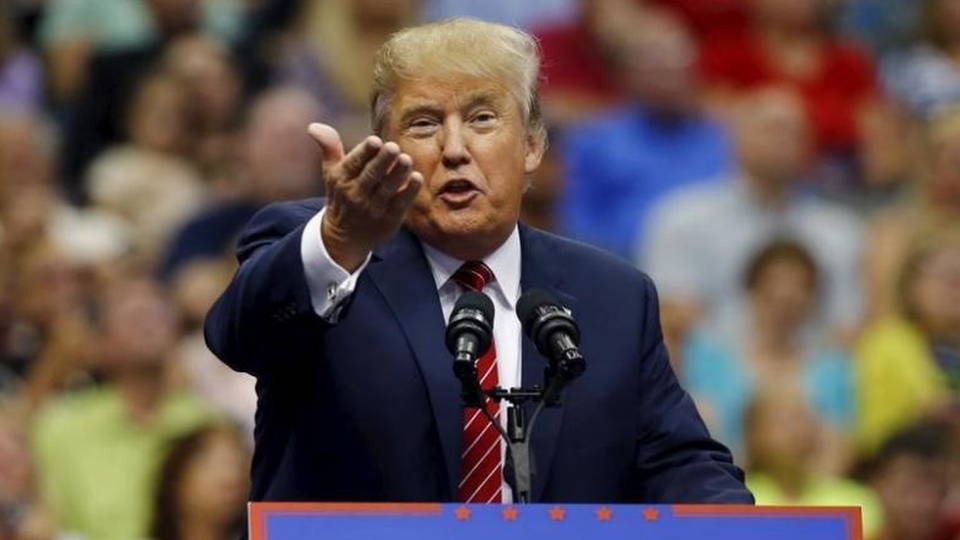 In reaction to the weekend bombings, Republican presidential nominee Donald Trump lashed out at all Muslim immigrants and refugees, calling them a "cancer from within," and suggested that American security forces should follow Israel's example in racial profiling, during an interview on Fox News.
Donald Trump: "We're going to have to hit them much harder over there, and we're going to have to find out—you know, our police are amazing. Our local police, they know who a lot of these people are. They're afraid to do anything about it, because they don't want to be accused of profiling, and they don't want to be accused of all sorts of things. You know, in Israel, they profile. They've done an unbelievable job, as good as you can do. We're trying to be so politically correct in our country, and this is only going to get worse. This isn't going to get better. And what I said is, you have to stop them from coming into the country."
Searches related to hitler and racial profiling
For years before Adolf Hitler became chancellor of Germany, he was obsessed with ideas about race. In his speeches and writings, Hitler spread his beliefs in …
Nazism adopted and further developed several hypotheses concerning race. The Nazis …. Hitler and Himmler planned to use the SS as the basis for the racial "regeneration" of Europe following the final victory of Nazism. The SS was to be a racial elite …
The racial policy of Nazi Germany included policies and laws implemented in Nazi Germany ….. Ethnic Poles were believed by Hitler to be "biologically inferior race" that could never be educated or elevated through …. Hitler: Profile of a Dictator.
The Aryan race was a racial grouping created by Europeans, used in the period of the late 19th … Racial inequality in the United States · Racial wage gap in the United States · Racial profiling …..Hitler's conception of the Aryan Herrenvolk ("Aryan master race") explicitly excluded the vast majority of Slavs, regarding the Slavs …
---
---
Eliminating the Confusion Between Racial and Criminal Profiling and Clarifying … Adolf Hitlerambitiously blamed the Jews for many of Germany's economic and …
In some places around the world, racial hatred is increasing. … East; Racism in Asia; Racism in North America; The Lure of Adolph Hitler and neo-Nazism ….. From racial profiling to other issues such as affirmative action, police brutality against …
Feb 17, 2015 – Hitler's first priority was to give the German people someone to blame for the … Racial Profiling: When is racial profiling justified? Are blind …