by  Kevin Stoda, Oman
Steven Nolt shares in History of the Amish the following: "In the spring of 1946 federal agents publically urged Amish farmers to give up horse-drawn farming practices and begin using tractors so as to boost American agricultural production.[p. 246)." [1] This was just after WWII had ended and many countries, especially the European countries–which Amish and Mennonites had known well from living there during prior centuries–were starving for food and livestock after 6 years of horrific war and long term occupations. "Amish farming practices were simply outdated and unscientific, the government was sure.  The Amish needed to mechanize, the Agricultural Department said, or the Old Order church would not survive economically."
Naturally, the majority of Amish did not listen to the government nor change their ways of farming and living greatly over the next generations.  Nolt writes, "Amish persisted in their use of horsedrawn equipment and reserved their  tractor engines for belt power. Fully automated farming destroyed the need for working together, and the Amish valued group cooperation.(p. 246)"  One Amish remembers his thoughts at the time, "[N]eighbors went for bigger tractors and combines and modern ways of farming….until no one seemed to have any use for his neighbors anymore (p. 247)."
According to America's most recent census (2010) "the Amish are growing faster than ever. There are nearly 251,000 Amish people in America and Canada, according to Ohio State University researchers. That's more than double the estimated population in 1989 of about 100,000.."  Most of the growth stems from "the fact that more Amish children are staying with the religion and starting their own high-fertility families."  However, there are folks who are enamored by the manner that the Amish have shown of stepping back from the rat-race and viewing our fast moving world.  Many others, too, would like to live lives more simply and simply focus on living in a good community, living out one's faith,  and raising a good family. [2]
One website from Lancaster, Pennsylvania explains as follows in answering this commonly posed  common question: Can an outsider join the Amish church/community? The response on the blog begins: "A local Amishman recently remarked, "You do not need to move here to adopt a lifestyle of simplicity and discipleship. You can begin wherever you are."
Yes, it is possible for outsiders, through conversion and convincement, to join the Amish community, but we must quickly add that it seldom happens. First, the Amish do not evangelize and seek to add outsiders to their church. Second, outsiders would need to live among the Amish and demonstrate a genuine conversion experience and faith that results in a changed lifestyle. Third, it is extremely difficult for anyone who has not been raised without electricity, automobiles, and other modern conveniences to adjust to the austere lifestyle of the Amish. And to truly be a part of the Amish community one would need to learn the Pennsylvania Dutch dialect."  Another recent article, however, in the Guardian claims that currently there are only about 150 Amish converts in the USA.
I have certainly been enamored with some Mennonite and Amish practices over the decades.  One of them has been a consideration of trying to live a simplified life and not to chase after the Joneses.  My wife, Vik, who is from the Philippines, reveals such foci in her own lifestyle–even though she has likely never yet met a Mennonite nor an Amish.
Vik refuses to use a smart phone so as to avoid all the time wasted on it that she observes in actions of others around her.  Moreover, she recycles wooden crates and makes them into furniture and other useful items in her spare time.  She loves to grown her own vegetables and flowers and recycles wherever she can.
LIVING MORE WITH LESS
I once stayed with some Buddhists in  Japan.  It was the early 1990s and I was interested in the couple's lifestyle and their missions with Burmese refugees in Southeast Asia.  While eating in their kitchen one evening , this couple, who lived near the ancient cities of Kyoto and Nara, referred to a recipe they were using in "The Mennonite".
I was flabbergasted.
That couple was obviously referring to Doris Janzen Longacre's the More-with-Less Cookbook, which they did have on their shelves.    This was a cookbook intended "to help people who wanted to cook more responsibly in light of world food needs—Living More with Lesswas a cookbook for simple, sustainable, sane and healthy living in a world where too many people lacked basic necessities for life."
The book was written "in 1980, before living simply and 'green' became trendy and popular, Living More with Less was a practical guide for living in simple, sustainable, and healthy ways—ways that keep the future of the planet, and the plight of poor people, in mind."  My Bethel College buddies–some who had worked in Mennonite voluntary service– and old Mennonite roommates from that period all had copies of "More with Less" in their kitchens.  Soon, I did too, i.e. on-and-off over the next three decades.
Mennonites and Amish aren't the only faiths that have historically emphasized  the importance of living simply–i.e. long before down-sizing households (and feng-shui) became a fashionable trend in North America over the past 10 to 20 years.  The Quakers that I have known have often  been advocates of not only simple worship but of simple lifestyles, too.  Meanwhile, [s]ince at least the middle of the 19th century, when Henry Thoreau described his solitary two years in a hut on the shores of Walden Pond, the allure of the simple life has animated the imagination of generations of Americans seeking alternatives to relentless materialism.
"For me the witness of simplicity is a recognition that we ultimately trust in God," said Greg Jarrell, a Baptist Theological Seminary at Richmond graduate and member of Hyaets, a Christian community in a low-income Charlotte neighborhood.
Jarrell lives in an intentional community which focuses on serving the poor. Jarrell says, "I think that ultimately you can live more deeply into the world with less stuff….Attachment to a particular place and people, and to the small things that you actually need — being attached to those things enables to live in a deeper way. The cultural norm is to be detached. Anything that comes along that's new, just by virtue of being new, is better and we throw away the old."
Even though he is Baptist, Jarrell notes that he has been strongly influenced by the Mennonites and other Annabaptists. He explains why: "A simplified lifestyle is closely related to Mennonites' understanding of conscience and responsibility. The gospel requires a new set of glasses to look at the world, at government, at authority and at the environment."[3]
Jarrell continues, "For Mennonites, living a simple life is part of a 'broader package' inspired by the gospel, one that includes a passion for peacemaking, nonresistance, compassion for the poor and care of the environment, he said. A simple lifestyle both shapes and is shaped by those additional concerns, he said — a theology succinctly expressed in a quote attributed to Ghandi and displayed on bumper stickers: 'Live simply so that others may simply live.'"[4]
In 2008, one of the "400th anniversary of the Baptist Church" events was celebrated in Amsterdam in "Singelkerk, a 17th-century Mennonite church not far from the site of a bakery where the first Baptist meeting is thought to have been organized by John Smyth and Thomas Helwys, who may have worshipped at the Singelkerk."[5]  Singelkerk is one of the churches I attended in Spring of 1984 when I was living and working on Mennonite farms in France and Germany.   In short, Singelkerk is not only an important church for the Mennonites; it obviously connects with Baptists and other groups founded in the radical reformation era in Europe of the 16th and 17th centuries.[6] 
"For some pursuers of a simple life, the biggest obstacle is technology — or an assumption they'll need to live without it. Rejection of technical devices, however, isn't at the heart of simplified living, practitioners insist."  For example, recently, "John Peters, a Mennonite pastor in Seminole, Texas, told the Avalanche-Journal in nearby Lubbock he remembers riding in a horse-drawn buggy while growing up. Today, he drives a car and watches DirectTV. As a pastor, Peters deals with change nearly every day, he said. Some of it he embraces, and some of it he battles."[7]
OMAN BEFORE 1970:  HERMIT KINGDOM? SIMPLE LIVING
Up until 1970, much of what today is the country of Oman was focused on living a simple life and keeping out changes from the West, the East, the North and the South.  (You can see a great short video of the way the life looked here.) The country had less than 12km of paved roads.   In the city of Salalah, there was only one bicycle and people rode only donkeys and camels (or an occasional horse) otherwise.
Since 1970, the country of Oman has seen numerous changes–a fascinating whirlwind of modernization! Yet, the entire country and especially the region of Dhofar where I live, continue to accept change only about as fast as the people can mentally, physically, and spiritually absorb these changes.  In short, like the historical Mennonites and many Amish today, they are selective about what kind of modernization they will accept.  The Omanis, especially here in Dhofar, quite often put family before nation and the workplace.  If workplace demands too much of their time and lifestyle, they drag their feet and seek accomodation from the change-oriented leadership affecting their lives.
Oman's trajectory of development and international affairs since 1970 both parallels and provides a contrast to all of its neighboring lands–the UAE, the Saudi Kingdom, and Yemen. For example, all of these countries are currently involved in war–but Oman refuses to take sides.
Omanis prefer to wear their traditional dress everywhere–and are required to do so when employed anywhere in the land or going to places, like public schools and colleges. Like the Amish, they do this for many of the same traditional reasons, including a focus on simplicity and identity.  Like the Amish, the dress is modest for both men and women.  Religion is essential to this identity and prayer times are announce regularly with live human voices calling people to the mosque or prayer times.  (This contrasts with Kuwait, the UAE, and other GCC countries, all of which sometimes simply play recordings of the prayer call for the masses to be aware of.)
Finally, Omanis are not intor building skyscrapers in their cities.  They prefer a more liveable dimension to life and won't permit buildings to be created past 10 stories in any of their cities.  In short, as a whole, the Omanis have no intention of keeping up with either the Joneses or neighboring Dubai[9] which features the tallest building in the world, in terms or racing to embrace modernity and/or all the values or practices of their neighbors.
In some ways, it is a wonder to me that none of the Anabaptist groups, like the Amish of Mennonites, has chosen to settle in Oman.  The people here are similar in many ways and interests.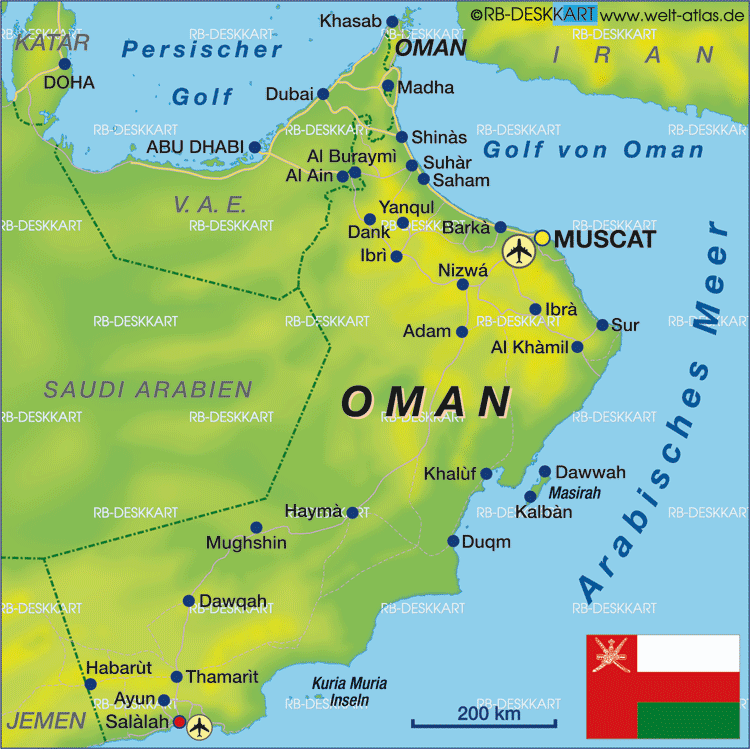 NOTES
[1] Nolt, Steven (1992) History of the Amish, Intercourse, PA: Good Books, pp. 318.
[2] According to The Young Center's Amish Studies Blog: "The estimated population of the Amish of North America (adults and children) as of May 2016 is 308,030. This is an increase of approximately 8,030 since 2015, a growth rate of 2.6 percent. For a comparison of 2016 to 2011 population data, see Population Change 2011-2016 tables. For a comparison of 2016 to 1992 population data, see Population Change 1992-2016 tables. (For earlier population data and growth rates, see Population Change 1992-2013 tables and Population Change 2008-2013 tables.)"
States and Provinces. North American Amish communities are located in 31 states and three Canadian provinces. In 2016 the Amish established two new settlements in the province of Prince Edward Island.
South America. Horse-and-buggy-driving New Order Amish from Ohio established two settlements in South America in the fall of 2015—one in Bolivia and one in Argentina. Each settlement has one small congregation. Most of the members come from Old Colony Mennonite background. These settlements are not included in the North American population estimates.
Settlements. During the past year, 15 new settlements (geographical communities) were established and 7 existing settlements failed, a net gain of 8 settlements. New settlements are typically small, with only a few families in a single church district (congregation).
, http://groups.etown.edu/amishstudies/statistics/amish-population-profile-2016.
[3]  Dilday, Robert (2013) "A gift to live simply", https://baptistnews.com/article/a-gift-to-be-simple/#.WBOBVNJ961s
[4] Ibid.
[5] Ibid.
[6] In short, originally, the Baptists and Mennonites were cousins in faith, holding many of the same beliefs and practices originally.  There were even important correspondences and visits between the groups on the continent and the Baptist in  England during the 15th century.
[7] Dilday.
[8] "Three decades ago, Oman's customs harked back to the Middle Ages. The wooden gates to Muscat, the capital, were closed each night to keep out intruders, and anyone walking about in the darkness (there was no electricity) was required by law to carry a lantern or risk being shot as a thief by city guards. The country had only three miles of paved road and 12 telephones.
Today, Oman is a paragon of development–blanketed by thousands of miles of highways, linked to the rest of the globe by the Internet and cellular telephones, open to commerce and tourism and building one of the largest container ports in the world to take advantage of its location on the world's main east-west shipping lanes.
It also is one of the most tolerant countries in its region. The sultan has built churches and a Hindu temple for the Christian and Indian minorities amid the large Muslim majority. He has spearheaded the cause of women's rights, admitting women to his Consultative Council and allowing them to serve as deputy ministers, a first for any government in the Persian Gulf region. He also appointed the first female ambassador from an Arab Gulf country.
The 59-year-old Qaboos, like several other of the emirs, sheiks and kings still in power in the Arab world, has been attempting to adapt the traditional monarchy to modern demands.
How has Qaboos effected improvements? It has not been by coercion. The country has a small police force and an even smaller army, both of which are almost invisible compared with those in other Arab nations. And it's not oil money alone that has facilitated Oman's advances–the country has less per capita than any other Gulf state except Bahrain, and it has had to spread spending over a much larger, geographically diverse area, approximately the size of New Mexico.
Qaboos said in a recent interview that one key to his success has been leveling with his people.
"I always try to be honest with them," he said.
Relations between the Arabs and Israelis is one sphere where Qaboos has been candid. Unlike other Arab leaders who fulminate against Israel in public and quietly say in private that peace with the Jewish state is inevitable and a necessity, Qaboos has been frank about accepting Israel as a permanent state in the Middle East.
"We cannot continue to have conflicts and hostilities for the rest of our lives," he said. "We have a responsibility for the generations who come after us."
Qaboos preferred to win the loyalty of his subjects not by holding back the clock but by encouraging modernization–in the form of education, commerce, technology and democracy. In the interview, he said his greatest pride is the state's Sultan Qaboos University, established in 1985, where–he noted proudly–a majority of the students are women. His government has announced plans to charter four more private institutions of higher learning."
Daniszewski, John (1999) A Former Hermit Kingdom, Oman Emerges From Shell,  https://www.library.cornell.edu/colldev/mideast/omanhe.htm
[9] Burj Dubai is the tallest building in the world currently.  Neighboring Saudi Arabia is intent on eclipsing that record.
Here is what the Saudi Kingdom has planned.