Former Ku Klux Klan leader congratulates Trump – and thanks Wikileaks
Former Ku Klux Klan Grand Wizard David Duke CREDIT: AP PHOTO/MAX BECHERER
http://www.telegraph.co.uk/news/2016/11/09/former-ku-klux-klan-leader-congratulates-trump–and-thanks-wikil/
Donald Trump Elected 45th President of the United States
NOVEMBER 09, 2016
HEADLINES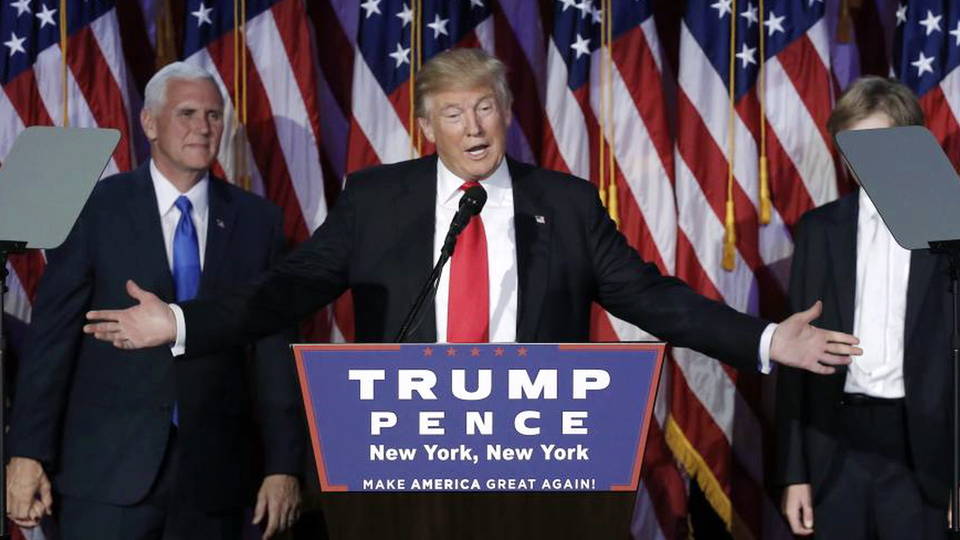 Donald J. Trump was elected 45th president of the United States on Tuesday, defeating Hillary Rodham Clinton in a stunning upset that reverberated around the world. Trump carried at least 279 Electoral College votes to Clinton's 218, although Trump appears to have narrowly lost the popular vote. Around 2:50 a.m., Donald Trump took the stage at a New York City victory party, saying he had received a phone call by Hillary Clinton congratulating him on the win.
President-elect Donald Trump: "To all Republicans and Democrats and independents across this nation, I say it is time for us to come together as one united people. It's time. I pledge to every citizen of our land that I will be president for all Americans, and this is so important to me. For those who have chosen not to support me in the past, of which there were a few people, I am reaching out to you for your guidance and your help, so that we can work together and unify our great country."
The contest pitted the two most unpopular candidates in modern presidential history against one another, with a majority of Americans viewing both Trump and Clinton unfavorably. Donald Trump has never held elective office. He opened his campaign in 2015 with a speech calling Mexican immigrants criminals and rapists. Trump has proposed banning all Muslims from entering the United States. He openly mocked his opponents, reporters, Asians, African Americans and the disabled. More than a dozen women have accused Trump of sexual assault, and he was heard in a 2005 videotape boasting about sexually assaulting women. Throughout the campaign, Trump drew the enthusiastic support of white nationalists and hate groups. Former Ku Klux Klan Grand Wizard David Duke, who ran unsuccessfully for a U.S. Senate seat in Louisiana, cheered the outcome of the election. Duke tweeted, "This is one of the most exciting nights of my life -> make no mistake about it, our people have played a HUGE role in electing Trump! #MAGA."
TOPICS:
Hillary Clinton Supporters Shocked by Loss to Donald Trump
NOVEMBER 09, 2016
HEADLINES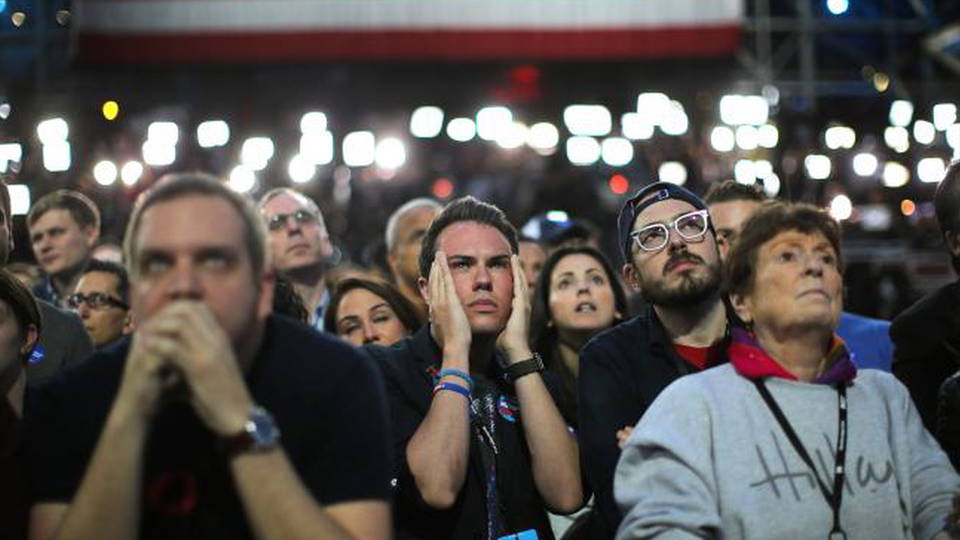 News of Trump's victory left supporters of Hillary Clinton stunned and shaken. A crowd of thousands—a majority of them women—gathered under the glass ceiling of the Jacob K. Javits Convention Center in New York, where celebration turned to despair as it appeared Clinton was headed to defeat.
TOPICS:
Early-Morning Protests Spring Up After Donald Trump Victory
NOVEMBER 09, 2016
HEADLINES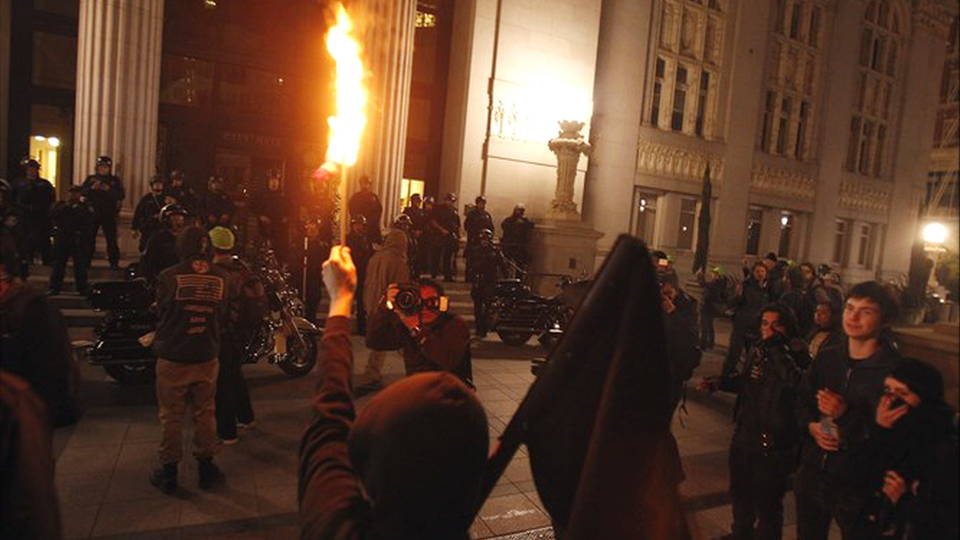 Trump's victory sparked early-morning protests around the country. At the campus of UCLAin California, about 1,500 people gathered to protest and burn a Trump piñata. Outside the White House, Trump's opponents shouted at supporters, who responded with chants of "Build that wall!"