Hundreds of Reports of Racist Attacks in Wake of Trump Victory
NOVEMBER 11, 2016
HEADLINES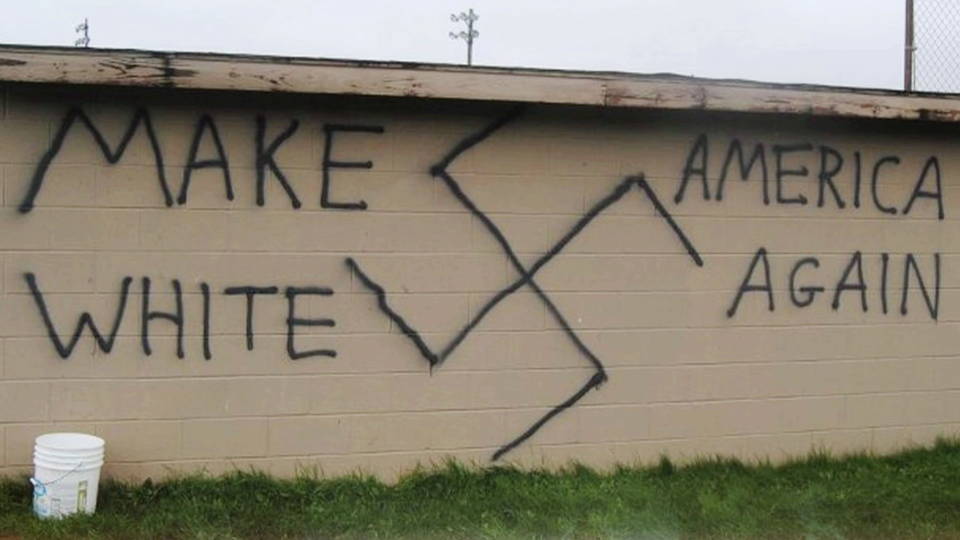 Hundreds of people of color nationwide have reported being physically and verbally attacked, harassed, threatened and insulted in the wake of Donald Trump's election Tuesday. At Southern Lehigh High School in Pennsylvania, students and the principal report white students calling their fellow black students "cotton pickers" and using the "heil Hitler" salute. At Royal Oak Middle School in Michigan, a video shows white students chanting "build a wall, build a wall." Another teacher posted on social media that a 10-year-old girl had to be picked up from school because a boy grabbed her vagina and then reportedly said that "if a president can do it, I can, too." Multiple women reported not wearing a hijab outside out of fear, while others reported hijabs being ripped from their heads while in public. In Woodland Hills, California, a 16-year-old girl told local media she was on her high school campus when a fellow student came up behind her and tried to rip her headscarf off her and then told her, "You shouldn't be wearing that, you towelhead. You're not American. This isn't America." On a college campus outside of Buffalo, New York, a black baby doll was found in an elevator with a rope around its neck, while in Wellsville, New York, a swastika and the words "MAKEAMERICA WHITE AGAIN" were spray-painted on a baseball dugout. Several LGBTQ suicide hotlines are reporting that the number of calls has risen significantly since Tuesday, and that hotlines are seeking additional volunteers.
Nationwide Protests Continue for 2nd Night After Trump Election
NOVEMBER 11, 2016
HEADLINES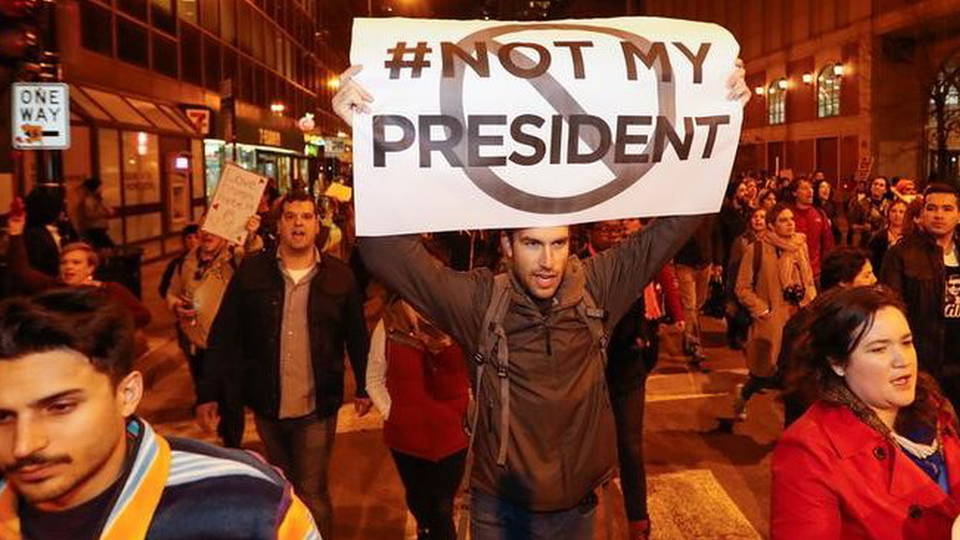 Protests continued across the country for a second night, following the election of Donald Trump for president. In Portland, Oregon, where thousands of people gathered to denounce the president-elect, police in riot gear attacked protesters with pepper spray and rubber bullets, while some demonstrators sprayed graffiti and broke store windows. A handful of people were arrested. In Oakland, hundreds of anti-Trump protesters took over Interstate 580, while in Denver, thousands of people rallied at the state Capitol. Anti-Trump protesters also took to the streets in New York City; Madison and Milwaukee, Wisconsin; Columbus, Ohio; Minneapolis, Minnesota; Los Angeles, California; Baltimore, Maryland; and Washington, D.C. The protests even reached the Supreme Court bench, where on Wednesday Justice Ruth Bader Ginsburg wore an embellished collar ruffle that signals disagreement. This summer Ginsburg told The New York Times, "I can't imagine what the country would be—with Donald Trump as our president," and said she'd move to New Zealand if he were elected. During protests in Washington, D.C., Thursday, a middle school teacher spoke about the confusion and fear of his students.
Middle School Teacher: "A lot of them are really confused about these election results. So, after I explain to them how Trump, quote-unquote, 'won,' they ask me the same question: 'Mr. E, will I get deported?' All of my periods ask me the same question. Are we going to deport them?"
Protesters: "No!"
Middle School Teacher: "Why not? Because love trumps hate. Let me hear you!"
Protesters: "Love trumps hate! Love trumps hate!"
The protests last night came after President-elect Donald Trump met with President Obama in the Oval Office Thursday. Following the meeting, Trump tweeted, "Just had a very open and successful presidential election. Now professional protesters, incited by the media, are protesting. Very unfair!"
TOPICS:
Anti-Immigrant Lawmaker Kris Kobach Joins Trump's Transition Team
NOVEMBER 11, 2016
HEADLINES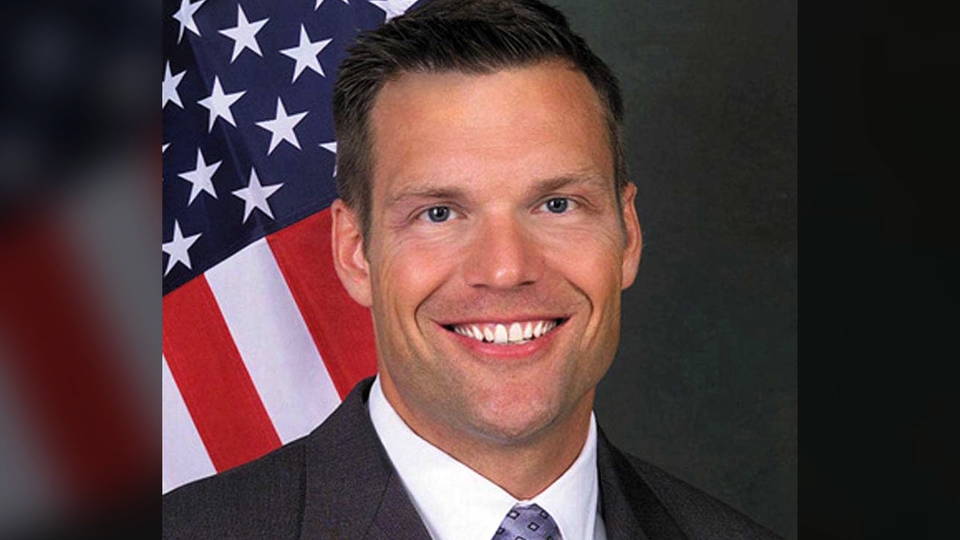 Kansas Secretary of State Kris Kobach, known as a leading proponent of anti-immigrant and voter suppression laws, has joined Donald Trump's transition team. Kobach was a key figure in drafting Arizona's notorious anti-immigrant racial profiling law, SB 1070, known as the "show your papers" law, parts of which have been found unconstitutional. While working through the Immigration Reform Law Institute, Kobach also drafted model anti-immigration legislation that's been implemented in Pennsylvania, California, Texas, Missouri and Alabama. Some of these laws were later found to be unconstitutional.
TOPICS:
Trump Bucks Tradition, Refusing to Let Press Travel with Him to D.C.
NOVEMBER 11, 2016
HEADLINES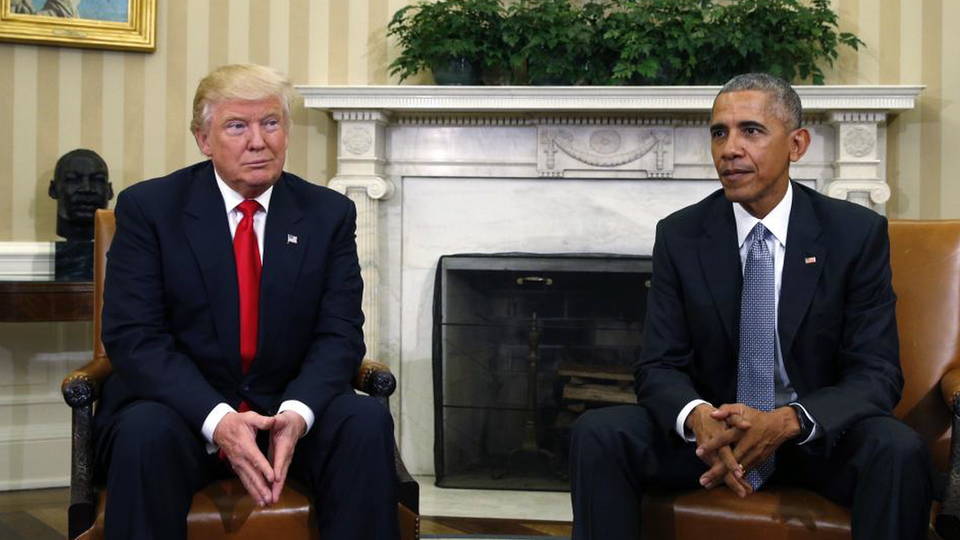 President-elect Donald Trump refused to allow journalists to travel with him on his trip to the White House Thursday, breaking with a long-standing tradition in which presidents and presidents-elect travel with a "pool" of reporters. Trump also bucked long-standing press traditions during his campaign, when he banned journalists from nearly two dozen media outlets from covering his events, including The Washington Post, Politico, BuzzFeed, The Huffington Post, The Daily Beast, The Des Moines Register, the Union Leader, Univision and Fusion. He also threatened to ban The New York Times from covering his campaign.
TOPICS:
Trump Will Take Stand Nov. 28 in Trial over Trump University
NOVEMBER 11, 2016
HEADLINES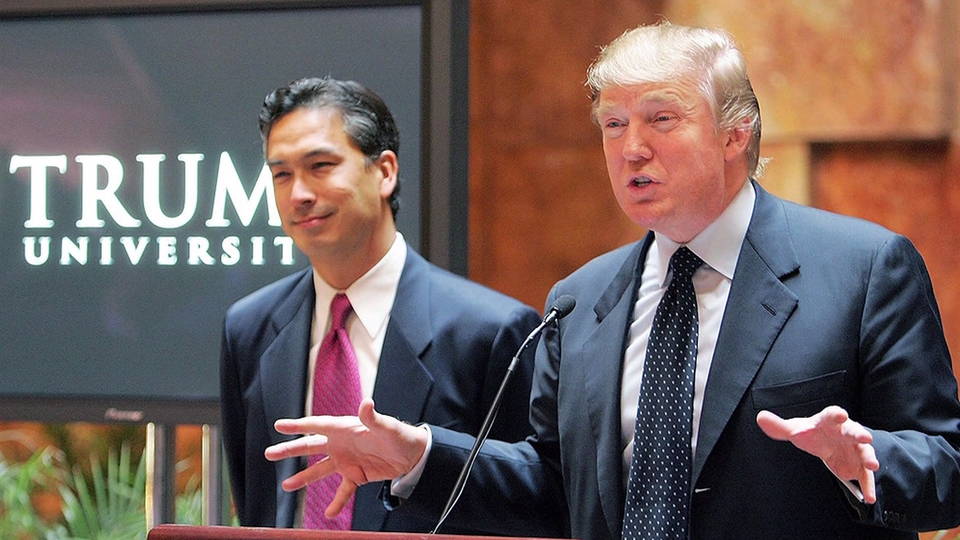 Donald Trump will be heading to trial on November 28 in San Diego in a class-action lawsuit against him and his defunct for-profit Trump University, which has been accused of defrauding students. Trump's lawyer says the president-elect is slated to testify. While on the campaign trail, Trump verbally attacked the judge on the case, U.S. District Judge Gonzalo Curiel, calling him a "hater" and accusing him being biased against Trump because the Indiana-born judge is of Mexican descent. Trump has also called on Curiel to recuse himself from the case, claiming his heritage represents a conflict of interest. Trump's comments were widely condemned as being racist, including by leading Republicans.
TOPICS:
Search terms:  "Trump Supporters Rape and Pillage" shows
2 days ago – I laughed at her and winked as I walked by. The language being spewed by these people is just insane.
Oct 6, 2016 – JUST IN: Harry Reid Accuses Trump Of 'Rape And Pillage' (VIDEOS) … He also warned Clinton supporters not to be over-confident in their …
If anything it will spur them on in their beliefs that the kind of radical, anti-establishment politics … The raping, pillaging, and burning of Paris France by Syrian refugees screaming pro Islamic propaganda was terrifying to Britain, and thus they …