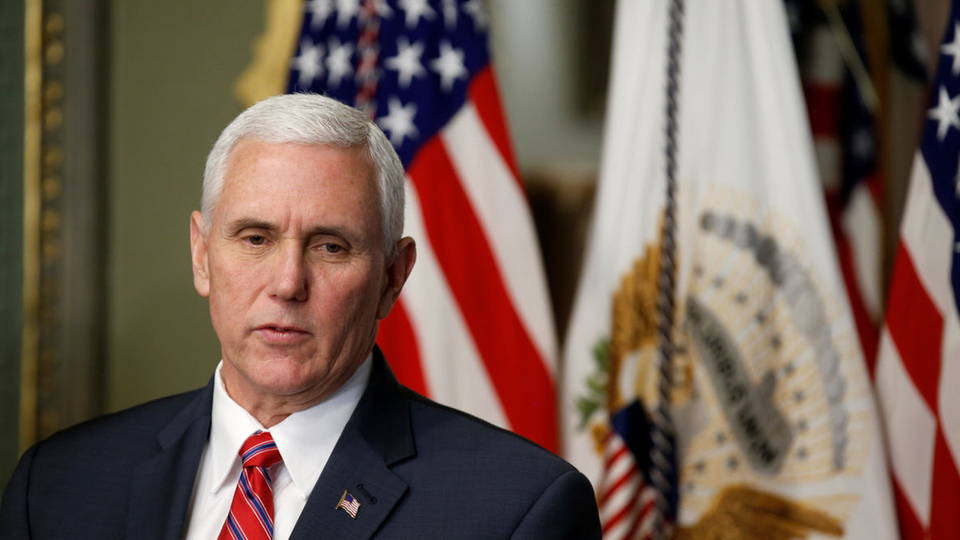 The Indianapolis Star reports Vice President Mike Pence routinely conducted state business over a private email account while serving as governor of Indiana––and hackers broke into his emails. Pence used his AOL account to communicate with senior advisers on sensitive matters and homeland security issues. The move closely mirrored former Secretary of State Hillary Clinton's use of a private email server to conduct official business––a practice sharply criticized by Pence and other Republicans. This is then-Governor Mike Pence speaking on CBS's "Face the Nation" last October.
Gov. Mike Pence: "Literally Hillary Clinton had classified information on a private server that she said she didn't have, that she emailed classified information that she said she didn't do. All of these things misrepresented mishandling classified information. And then to conclude that she was simply extremely careless and there would be no recommend [sic] charges, that to me is the kind of double standard that the American people are weary of."
The Indianapolis Star reports Mike Pence's account was broken into by hackers who emailed Pence's contacts asking for money. In a statement, Vice President Pence's office said Thursday that Pence was making his emails public and had not violated Indiana's Access to Public Records Act.