Tomgram: Engelhardt, A Trumpian Snapshot of America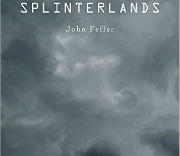 [Note for TomDispatch Readers: Reviews of our latest Dispatch book, John Feffer's superb dystopian novel, Splinterlands, are just beginning to come in and they're uniformly superb. The Washington City Paper, citing its "brilliance," writes, "If you're having a hard time deciding whether to read 1984 or The Origins of Totalitarianism — or if you've already read them both and want something in-between — consider local author John Feffer's Splinterlands." The Midwest Book Review adds, "Readers who enjoy dystopian stories that hold more than a light look at political structures and their downfall will more than appreciate the in-depth approach John Feffer takes in his novel." I urge you to support TomDispatch (and get a riveting late night read) by picking up a copy, or for a $100 donation ($125 if you live outside the U.S.), get your own signed, personalized copy from the author via our donation page (where numerous other books of our moment are also available) and give this site a real helping hand. Tom]
The Art of the Trumpaclysm
How the U.S. Invaded, Occupied, and Remade Itself
By Tom Engelhardt
It's been epic! A cast of thousands! (Hundreds? Tens?) A spectacular production that, five weeks after opening on every screen of any sort in America (and possibly the world), shows no sign of ending. What a hit it's been! It's driving people back to newspapers (online, if not in print) and ensuring that our everyday companions, the 24/7 cable news shows, never lack for "breaking news" or audiences. It's a smash in both the Hollywood and car accident sense of the term, a phenomenon the likes of which we've simply never experienced. Think of Nero fiddling while Rome burned and the cameras rolled. It's proved, in every way, to be a giant leak. A faucet. A spigot. An absolute flood of non-news, quarter-news, half-news, crazed news, fake news, and over-the-top actual news.
And you know exactly what — and whom — I'm talking about. No need to explain. I mean, you tell me: What doesn't it have? Its lead actor is the closest we've come in our nation's capital to an action figure. Think of him as the Mar-a-Lego version of Batman and the Joker rolled into one, a president who, as he told us at a news conference recently, is "the least anti-Semitic person that you've ever seen in your entire life" and the "least racist person" as well. As report after report indicates, he attacks, lashes out, mocks, tweets, pummels, charges, and complains, showering calumny on others even as he praises his achievements without surcease. Think of him as the towering inferno of twenty-first-century American politics or a modern Godzilla eternally emerging from New York harbor.
Click here to read more of this dispatch.