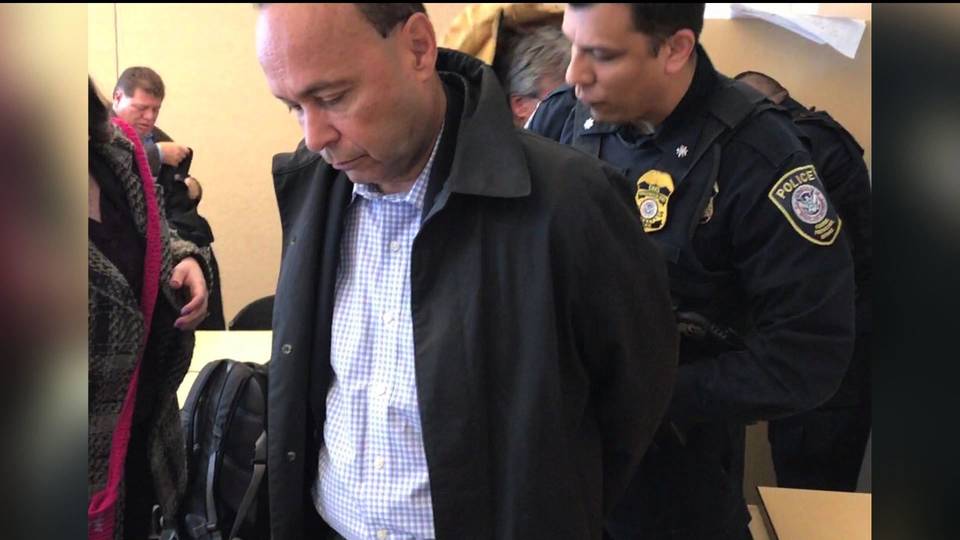 In Chicago, federal police handcuffed and detained Democratic Congressmember Luis Gutiérrez along with activists and lawyers Monday, after they held a sit-in protest at a federal immigration office.
Gutiérrez says the group refused to leave the Chicago office of Immigration and Customs Enforcement—or ICE—after the agency's regional director refused to answer his questions about the Trump administration's plans for immigration sweeps and mass deportation.
Rep. Luis Gutiérrez: "We've accomplished our goal today. We stood up to the Department of Homeland Security and to Donald Trump's hatred, bigotry today against refugees, against Muslims, against our immigrant community. And we stood up and said, 'Your policies are morally bankrupt.'"
Monday's meeting was Gutiérrez's first with ICE officials since Donald Trump's inauguration. Last month, Gutiérrez and fellow Congressional Hispanic Caucus member Norma Torres of California said Republican lawmakers had them thrown out of a meeting with a top ICE official.