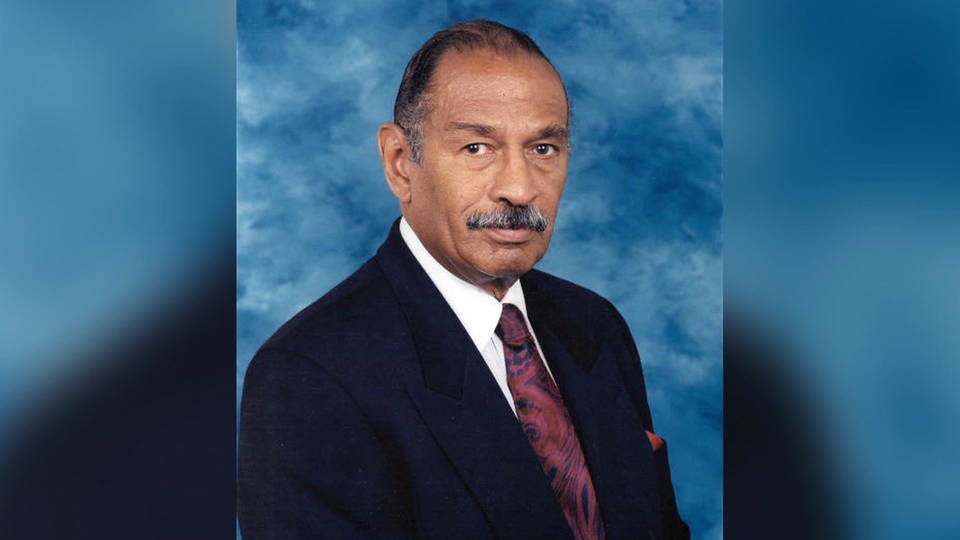 Michigan Democratic Congressmember John Conyers is demanding the Justice Department reveal all pending investigations into President Trump and the Trump family's businesses. In a statement issued Saturday, Congressmember Conyers cited the firing of Manhattan U.S. Attorney Preet Bharara, writing, "It is particularly problematic that the Administration would fire Mr. Bharara … given that Mr. Bharara could be reviewing a range of potential improper activity emanating from Trump Tower and the Trump Campaign, as well as entities with financial ties to the President or the Trump Organization."
Meanwhile, Rhode Island Senator Sheldon Whitehouse says FBI Director James Comey has said he'll tell Congress today whether the FBI is investigating any connections between Russia and Trump's presidential campaign.
TOPICS:
Trump May Tap Marc Mukasey to Replace Preet Bharara as Manhattan AG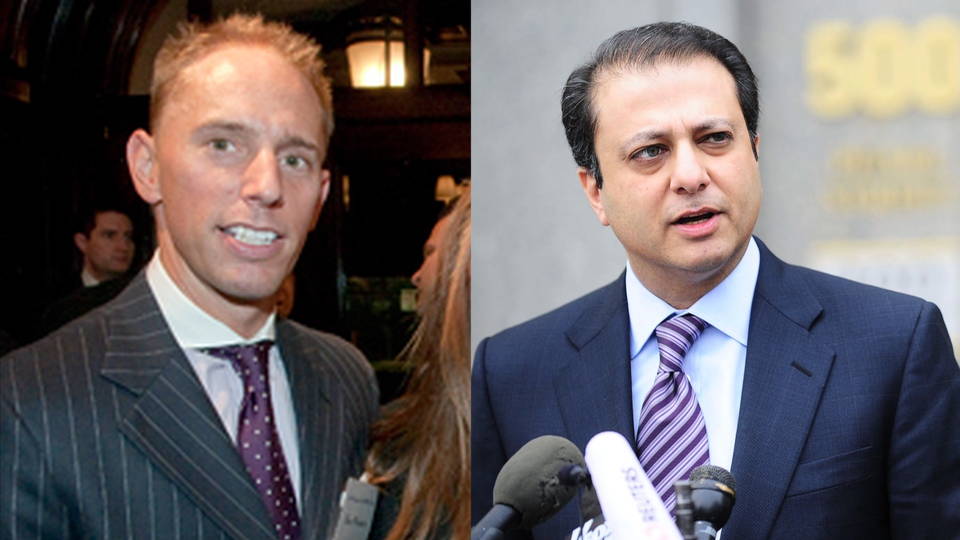 President Trump is reportedly considering appointing Marc Mukasey, who has represented former Fox News Chairman Roger Ailes, to replace Preet Bharara as the U.S. attorney for the Southern District of New York. Bharara was heading up an investigation into Fox News at the time Trump fired him, after Bharara refused to resign. If nominated and confirmed, Mukasey would likely be forced to recuse himself from the ongoing investigation into whether Fox News failed to inform shareholders about numerous settlements with some of the more than 20 women who have accused former Chairman Roger Ailes of sexual harassment.
TOPICS:
Trump to Tap Goldman Sachs Banker James Donovan to Be Deputy Treasury Sec.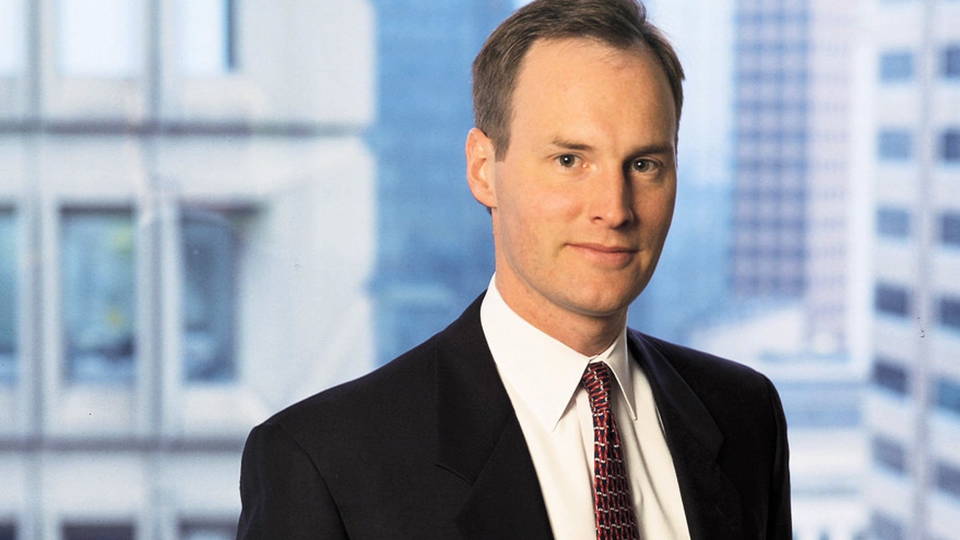 Trump is expected to tap Goldman Sachs banker James Donovan to be deputy treasury secretary. Donovan would work directly for another former Goldman Sachs banker: now Treasury Secretary Steven Mnuchin. Trump has also tapped nearly another half-dozen more people tied to Goldman Sachs to join his administration, including National Economic Council Director Gary Cohn, Trump chief strategist Stephen Bannon, Securities and Exchange Commission chair nominee Jay Clayton, senior White House adviser Anthony Scaramucci and senior counselor for economic initiatives Dina Habib Powell.
Spicer: Trump Thinks He'll be Vindicated on Unsubstantiated Wiretapping Claims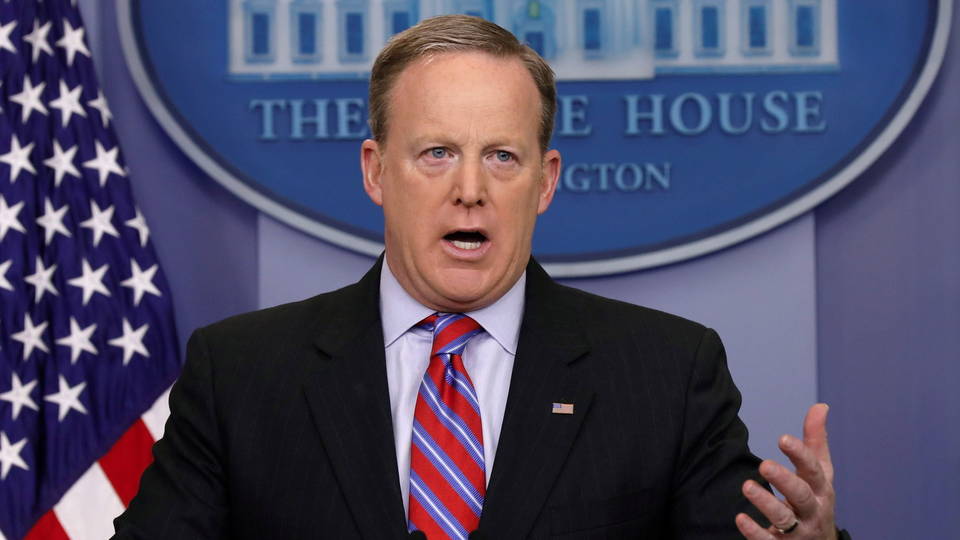 White House Press Secretary Sean Spicer said Tuesday President Trump is "extremely confident" the Justice Department will find evidence to back up his unsubstantiated claims that President Obama tapped Trump's phones during the 2016 election.
Press Secretary Sean Spicer: "He feels very confident that what will ultimately come of this will vindicate him."
Spicer's comments came only one day after he tried to back away from the claims, saying Trump did not Iiterally mean wiretapping and that Trump did not mean it was ordered by President Obama directly.
Press Secretary Sean Spicer: "The president used the word 'wiretapped' in quotes to mean, broadly, surveillance and other activities during that. And that is again something—it is interesting how many news outlets reported that this activity was taking place during the 2016 election cycle and now are wondering where the proof is. It is many of the same outlets in this room that talked about the activities that were going on back then."
Spicer's claim directly contradicts a March 4 tweet by the president in which the wiretap claim is made without quotation marks. The tweet read, "How low has President Obama gone to tapp my phones during the very sacred election process. This is Nixon/Watergate. Bad (or sick) guy!" The deadline has now been extended for the Justice Department to turn over evidence supporting Trump's unsubstantiated allegations Obama wiretapped him to the House Intelligence Committee. The Justice Department failed to meet the first deadline. South Carolina Republican Senator Lindsey Graham has also demanded the FBI hand over any evidence about the alleged wiretap to the Senate Judiciary Committee, saying Tuesday, if the agency doesn't respond to his letter, "they're about to screw up big time."