Chuck Berry home on National Register
usatoday.com / December 15, 2008
ST. LOUIS (AP) — Roll over Beethoven — Chuck Berry's house earns national recognition.
The modest one-story red-brick house in St. Louis where the rock 'n' roll pioneer lived for eight years in the 1950s has been added to the National Register of Historic Places, city officials confirmed Monday.
The listing is somewhat unusual because Berry is still alive, still making music. In fact, the 82-year-old singer performed at the popular St. Louis-area night spot The Pageant Saturday night — a day after the home was added to the register.
"It's an honor to be selected for this during my lifetime," Berry said in a statement. "Many of my favorite songs came about while in that house. It's good to know that my music and now that house will always be a part of St. Louis' history."
Berry now lives in Wentzville, Mo., about 40 miles west of St. Louis.
Berry and his wife bought the house in the city's Ville neighborhood in 1950, and lived there until 1958, when the family moved to a larger home, also in St. Louis. It was in the house that he refined his guitar style and wrote and rehearsed many of his classic songs — Maybellene, Johnny B. Goode, Roll Over Beethoven and Sweet Little Sixteen among them.
"This is where he and his band really started playing," said Lindsey Derrington of the Landmarks Association of St. Louis, who wrote the nomination to the National Register. "It's where he wrote the important songs and just really defined his style."
Joe Edwards, who owns The Pageant, noted that the Saturday night show was sold out. So was Berry's performance last Wednesday at Blueberry Hill, another nightclub owned by Edwards.
"He's probably the greatest ambassador for St. Louis worldwide as far as how he's affected popular culture and the influence he's had on people like the Rolling Stones, the Beatles, Bruce Springsteen," Edwards said.
The impact of inclusion on the National Register isn't really clear, but it could make the house at 3137 Whittier St. eligible for certain tax credits.
"It's great for St. Louis to have a house that will be preserved in a wonderful African-American neighborhood," Edwards said. "Hopefully it might spur interest in revitalizing the neighborhood."
Copyright 2008 The Associated Press. All rights reserved.
<align="center">Site home * * <align="center">Recent updates * * <align="center">MySpace
Johan Hasselberg, Box 156, SE-95222 Kalix, Sweden
* * * * * * * * * * * * * * * * * * * * * * * * * * *
November 18, 2007, me and my daughter have been to the Chuck Berry gig in Tilburg, the Netherlands. The gig was awsome. Chuck is still rockin' our socks off and he even did a duckwalk on stage!!! "Johnny B. GOOOOOOOOOOOOD" was fantastic and his daughter plays the mouth organ very well. "Nadine", "Carol", "My Ding-A-Ling". LOL! Great evening to remember.
Marja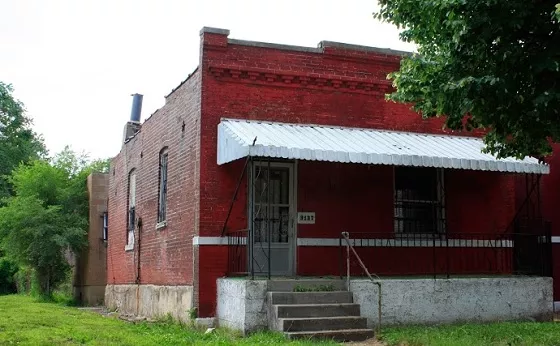 I can't tell you how much of a treat it was to see Chuck and the band at Cranford MusicFest on Saturday, Sep 15, 2007. My ears are still ringing because I had to be so close to the stage to see him and the band, but its worth it!!! It was an honor to be there. I will treasure it forever. Come back to NJ soon.
Beastofburden ~ Source: http://www.chuckberry.com/forum  
Chuck Berry stories