James Comey: FBI Has "No Information" to Support Trump's Wiretapping Claims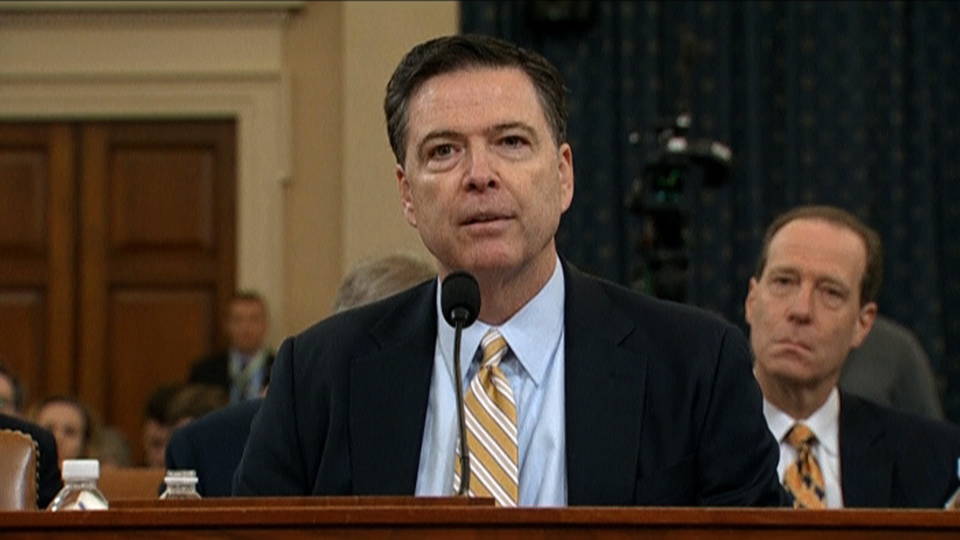 FBI Director James Comey also said the FBI has "no information" that supports Trump's unsubstantiated claims that President Obama tapped Trump's phones in Trump Tower during the election.
James Comey: "With respect to the president's tweets about alleged wiretapping directed at him by the prior administration, I have no information that supports those tweets, and we have looked carefully inside the FBI. The Department of Justice has asked me to share with you that the answer is the same for the Department of Justice and all its components: The department has no information that supports those tweets."
During the hearing, the director of the National Security Agency, Michael Rogers, also refuted President Trump's claims that President Obama asked the British intelligence agency GCHQ to carry out the wiretap on Trump Tower. This is Rogers being questioned by California Democratic Congressmember Adam Schiff.
Rep. Adam Schiff: "Now, the British allies, our British allies, have called the president's suggestion that they wiretapped him for Obama 'nonsense' and 'utterly ridiculous.' Would you agree?"
Michael Rogers: "Yes, sir."
President Trump appears to have issued the unfounded claims that the British intelligence agency GCHQ carried out the alleged wiretap after watching a Fox News report last week. Fox has pulled its senior legal analyst Andrew Napolitano, who made the claims last week, off the air. Following the hearing, President Trump refused to heed mounting calls for him to apologize for his unsubstantiated claims that Obama tapped his phones. Instead, White House Press Secretary Sean Spicer said the White House was still looking into the possibility of surveillance.