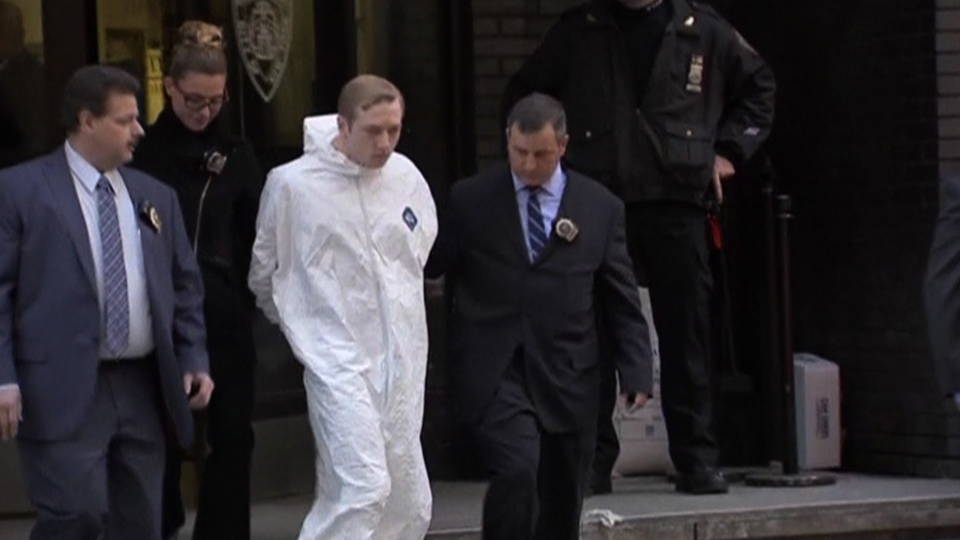 In New York City, police say racial hatred drove a 28-year-old white Army veteran to fatally stab a 66-year-old black man. James Harris Jackson surrendered to police early Wednesday after surveillance video identified him as the killer of Timothy Caughman. Police say Jackson traveled from Baltimore to New York to commit a high-profile hate crime.
Assistant Police Chief William Aubry: "The reason why he picked New York is because it's the media capital of the world, and he wanted to make a statement. … It is believed that he was specifically intending to target male blacks for assault."
James Harris Jackson served in the U.S. Army in Afghanistan. Police say he's a known member of a hate group in Maryland, though they did not identify which group.