Chile: Massive Nationwide Protests Demand End to Privatized Pension System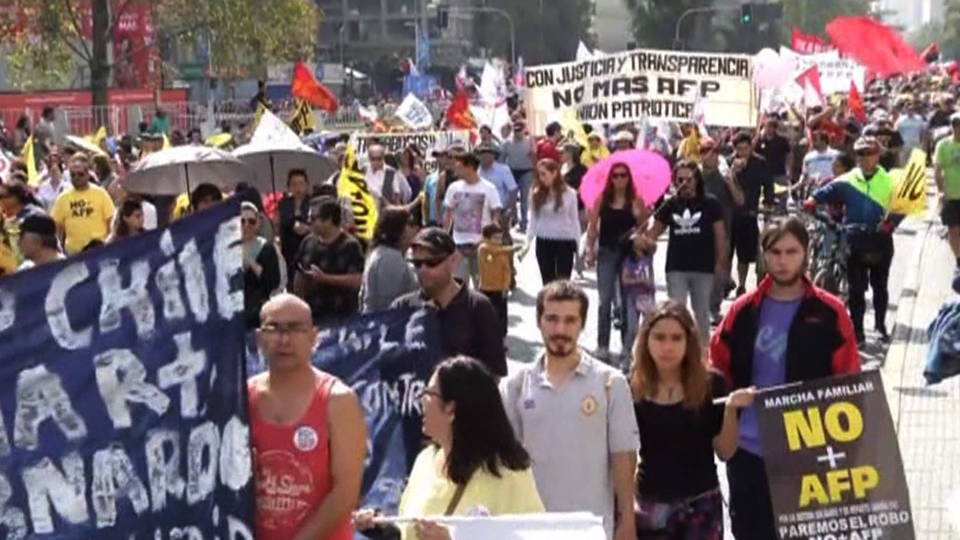 In Chile, hundreds of thousands of people poured into the streets nationwide to protest Chile's privatized pension system Sunday. Protesters say the system benefits the rich while leaving the poor with a monthly pension below the minimum wage. Activists say as many as 2 million people protested nationwide—more than 10 percent of the country's population. This is activist Luis Mesina.
Luis Mesina: "We hope, in this large protest, to express exactly, with a majority viewpoint, that we workers will not rest until this cursed system, that condemns our parents and our grandparents to miserable pensions, is ended."
Argentina: Demonstrations Mark 41st Anniversary of 1976 Military Coup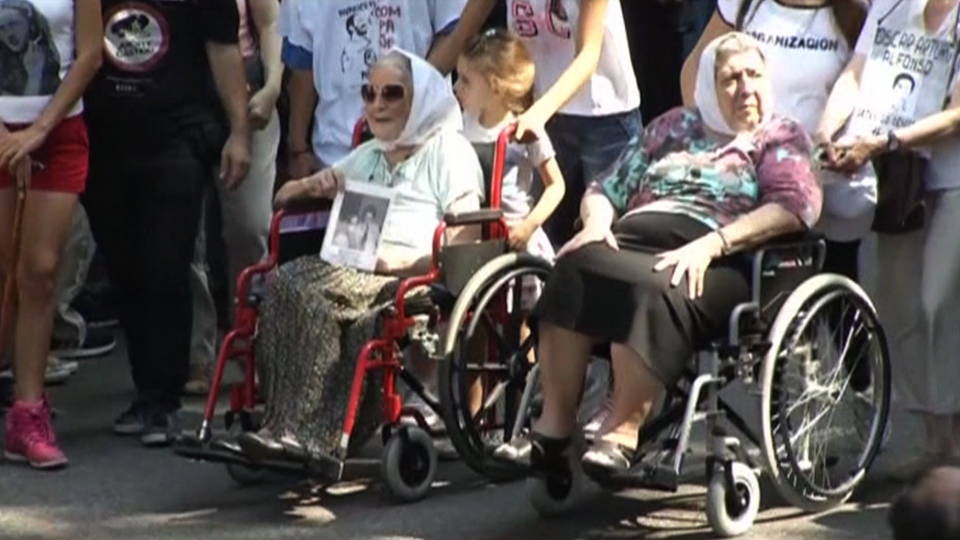 In Argentina, thousands of people took to the streets across the country Friday to mark the 41st anniversary of the 1976 military coup that ousted President Isabel Perón. The coup ushered in a bloody U.S.-backed dictatorship under which as many as 30,000 people were disappeared. During Friday's nationwide demonstrations, family members carried signs with photos of their loved ones who are missing from this period.
Colombia: Town Votes Against Plans for Massive Open-Pit Gold Mine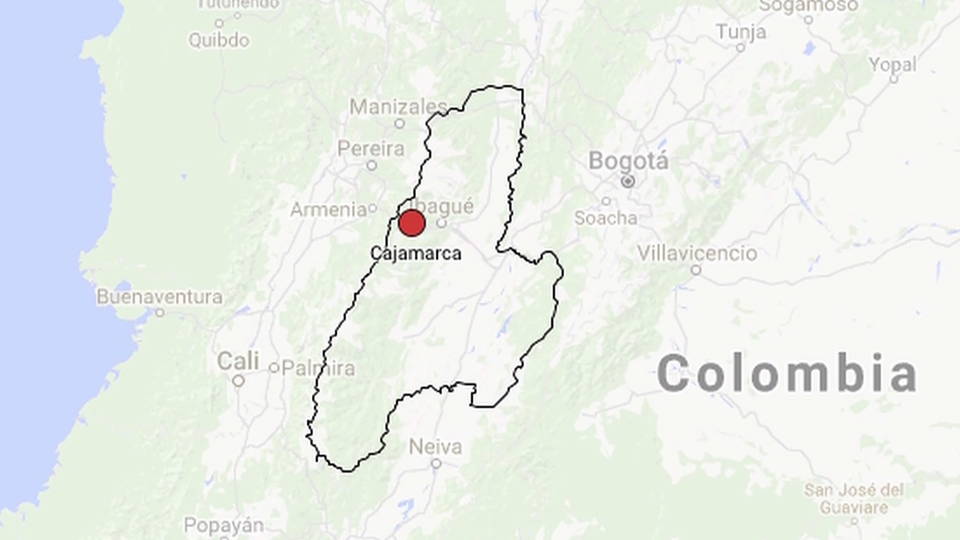 In Colombia, the town of Cajamarca has voted by a landslide to halt the plans for the South African-based corporation AngloGold Ashanti to build a massive open-pit gold mine. The website Colombia Reports says the vote marks the first time a Colombian town has ever voted to ban mining in its territory. Meanwhile, in central China, at least 11 people have died in two separate accidents at gold mines in Henan Province on Friday.