Yemen: Tens of Thousands Protest U.S.-Backed, Saudi-Led Bombing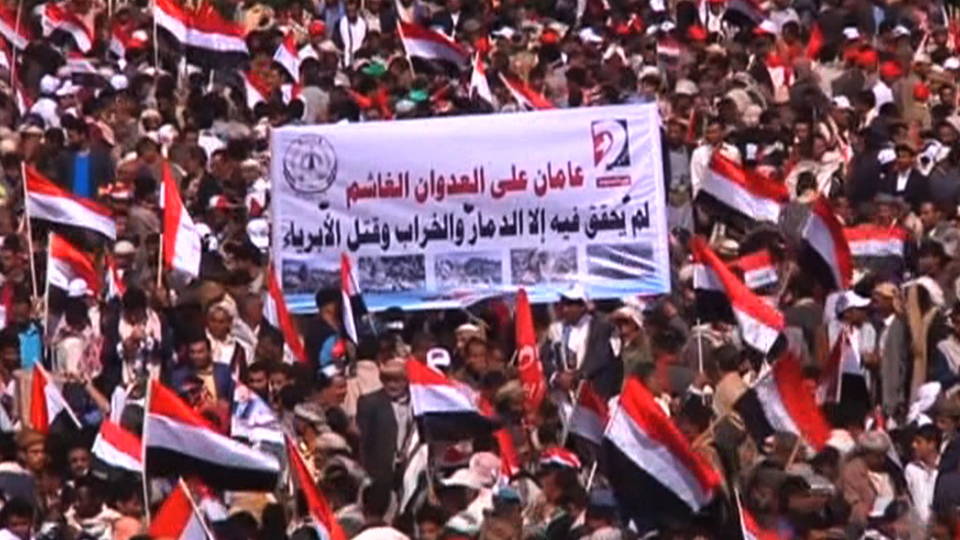 Meanwhile, The Washington Post reports Defense Secretary James Mattis is asking the Trump administration to lift Obama-era restrictions so the U.S. military can provide more support for the Saudi-led war in Yemen. The U.S. already authorizes weapons sales to Saudi Arabia and provides other assistance, including midair refueling to Saudi warplanes, for the ongoing bombing campaign. On Sunday, tens of thousands of Yemenis rallied in the streets of Sana'a to protest the Saudi-led war, which has led to thousands of deaths and sparked a humanitarian crisis with the threat of widespread famine.
5th Round of Syrian Peace Talks Begin as 16 Civilians Killed in Damascus Airstrike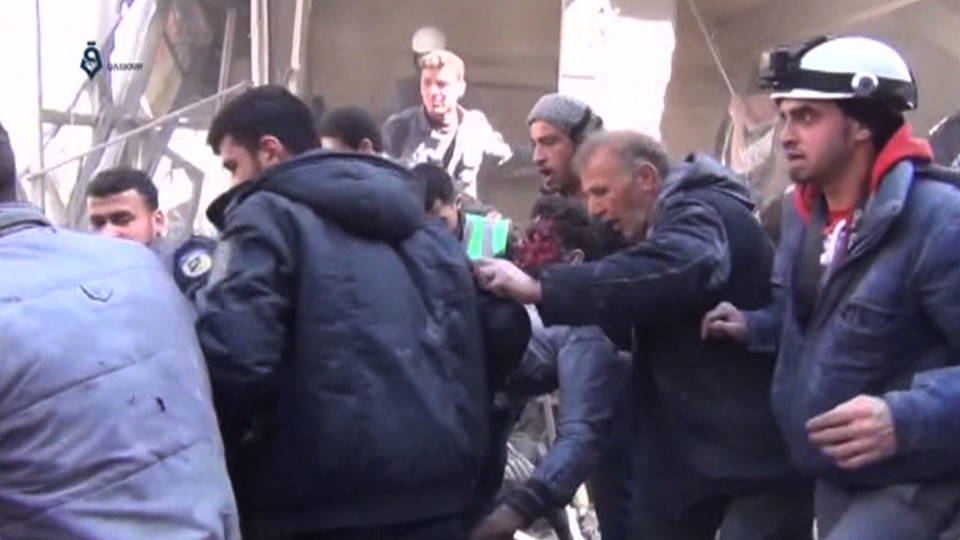 The fifth round of Syrian peace talks have begun in Geneva. The negotiations opened as at least 16 civilians, including women and children, were killed by an airstrike on a market in a suburb of Damascus on Saturday.