Russia: 600+ Protesters Arrested at Anti-Corruption Demonstrations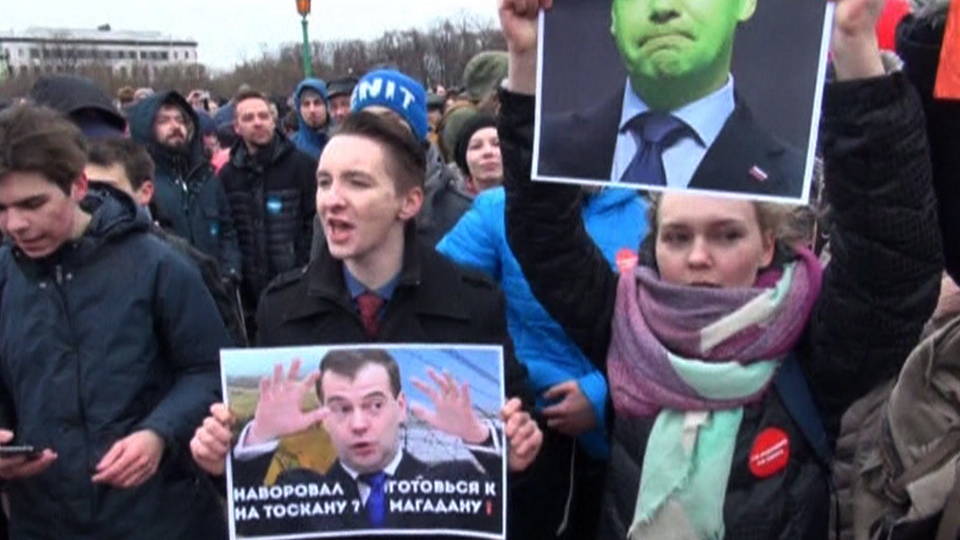 In Russia, as many as 600 people were arrested amid nationwide anti-corruption demonstrations on Sunday. The tens of thousands of protesters were demanding the resignation of Russian Prime Minister Dmitry Medvedev. Among those arrested was anti-corruption activist and opposition leader Alexei Navalny, who revealed the prime minister used a web of charities to conceal that he owns a slew of luxury real estate, yachts and an Italian vineyard. The demonstrations were among the biggest protests in years in Russia.
Belarus: Hundreds of Protesters Arrested Opposing Tax on Unemployed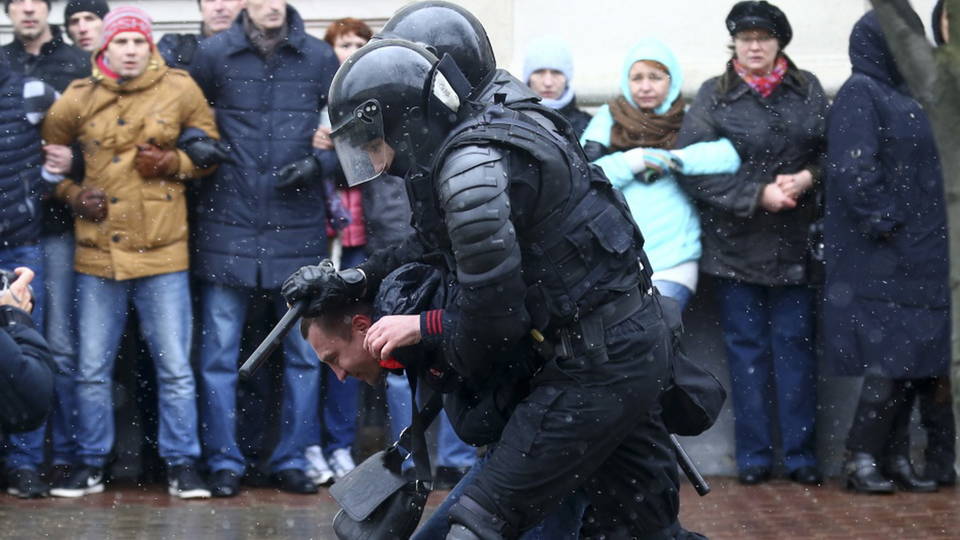 Meanwhile, hundreds of protesters were arrested Saturday in the neighboring country of Belarus. The arrests came after thousands of people defied a protest ban and poured into the streets of the capital Minsk to denounce a tax on people who are unemployed.