Democrats Call for Nunes to Step Down as House Intelligence Chair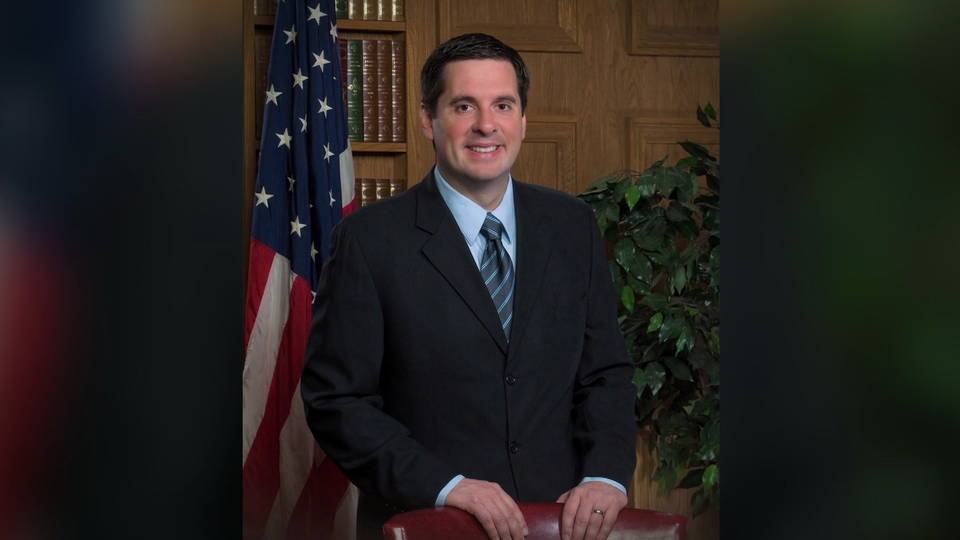 Top Democratic lawmakers are demanding House Intelligence Committee Chair Devin Nunes recuse himself from investigating ties between Trump and Russia, amid revelations Nunes met with a source on the grounds of the White House and viewed secret U.S. intelligence reports only one day before Nunes went to the White House supposedly to brief President Trump about the reports. Nunes claims the secret reports indicate Trump or his associates might have been "incidentally" swept up in surveillance carried out by American spy agencies as they conducted foreign surveillance. Nunes did not share the secret reports with fellow committee members and has not to this day.
Some Democrats, such as California Congressmember Jackie Speier, have called on Nunes to step down as chair. Democrats say the meeting shows Nunes, who formerly served on Trump's transition team, is too close to Trump to be impartial in the investigation about whether Trump's campaign colluded with Russia in order to influence the 2016 election. Nunes is refusing to recuse himself from the investigation. The House Intelligence Committee has canceled all meetings this week amid the ongoing turmoil. This is California Democratic Congressmember Adam Schiff.
Rep. Adam Schiff: "I think it would be worthwhile for the chairman to recuse himself from any investigation involving either the Trump campaign or the Trump transition. … There's nothing normal about what's taken place over the last week. It's certainly not normal to go and receive information as the chairman of a committee that you can't share with your own committee members, but you go and share with the president, particularly if the investigation involves associates of the president."
Earlier this month, Attorney General Jeff Sessions recused himself from any investigations into ties between Trump and Russia during the 2016 campaign, following revelations that he twice met with Russia's ambassador to the U.S. while serving as a campaign surrogate for Donald Trump.
Trump Son-in-Law Kushner Met with Head of U.S.-Sanctioned Russian Bank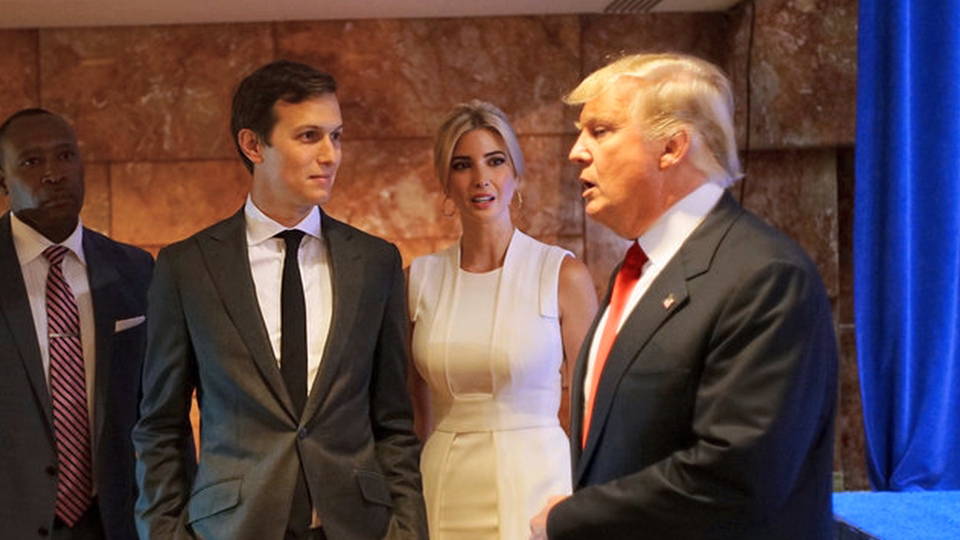 Details have emerged about a December meeting between President Trump's close adviser and son-in-law, Jared Kushner, and the head of a U.S.-sanctioned Russian state development bank known as VEB. President Obama imposed the sanctions in 2014 over Russia's military actions in Ukraine. The bank disclosed the meeting on Monday and said Kushner was acting as "the head of Kushner Companies." This information contradicts the statements of White House Press Secretary Sean Spicer, who said Monday Kushner was acting as a Trump adviser during the meeting, not as a private developer. The revelations came on the same day Kushner agreed to testify to the U.S. Senate committee investigating ties between the Trump campaign and Russia during the 2016 election.