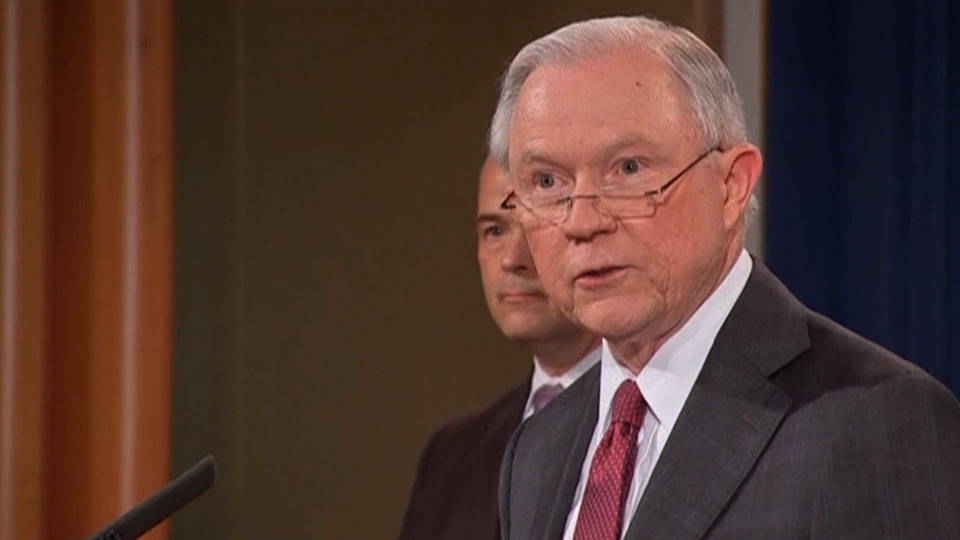 Mayors across the country say they'll fight back against Attorney General Jeff Sessions's threats that sanctuary cities will lose federal funding unless the cities require local police cooperate with federal immigration agents carrying out Trump's mass deportation plans. On Monday, Attorney General Jeff Sessions ordered all cities to comply or risk losing billions of dollars in grants to law enforcement agencies.
Attorney General Jeff Sessions: "Today, I am urging states and local jurisdictions to comply with these federal laws, including 8 U.S.C. Section 1373. Moreover, the Department of Justice will require that jurisdictions seeking or applying for Department of Justice grants to certify compliance with 1373 as a condition of receiving those awards."
New York Mayor Bill de Blasio, Boston Mayor Martin Walsh and others vowed Monday to defy the order and remain sanctuary cities.
In more immigration news, more than 600 companies have already submitted bids to build Trump's expanded wall along the U.S.-Mexico border. All bids are due by tomorrow. During the campaign, Trump vowed Mexico would pay for the border wall, but his 2018 budget instead calls for allocating $2.6 billion for the wall's construction.
Chicago: ICE Agent Shoots and Injures Father During Home Raid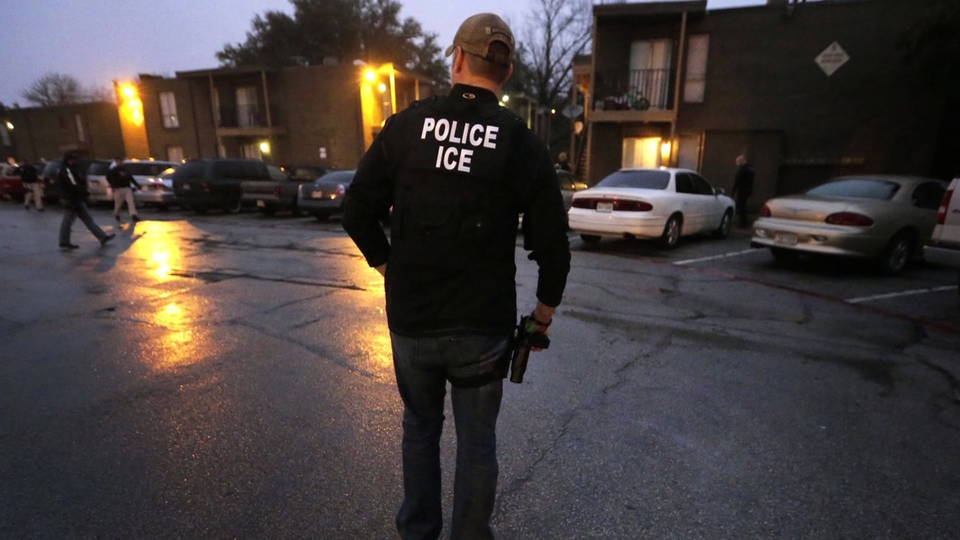 Meanwhile, in Chicago, an agent with Immigration and Customs Enforcement, known as ICE, shot and injured 53-year-old Felix Torres, after the agents burst into the family's house Monday morning. His daughter, Carmen Torres, says the family was sleeping when agents burst through the front door. She said, "They just came in and pointed pistols in our faces and dragged us out. We didn't even have time to dress or grab milk for the baby." Felix Torres was hospitalized in serious condition after the shooting. ICEsays he was not the man they were seeking to arrest. We'll have more on immigration and sanctuary cities after headlines.