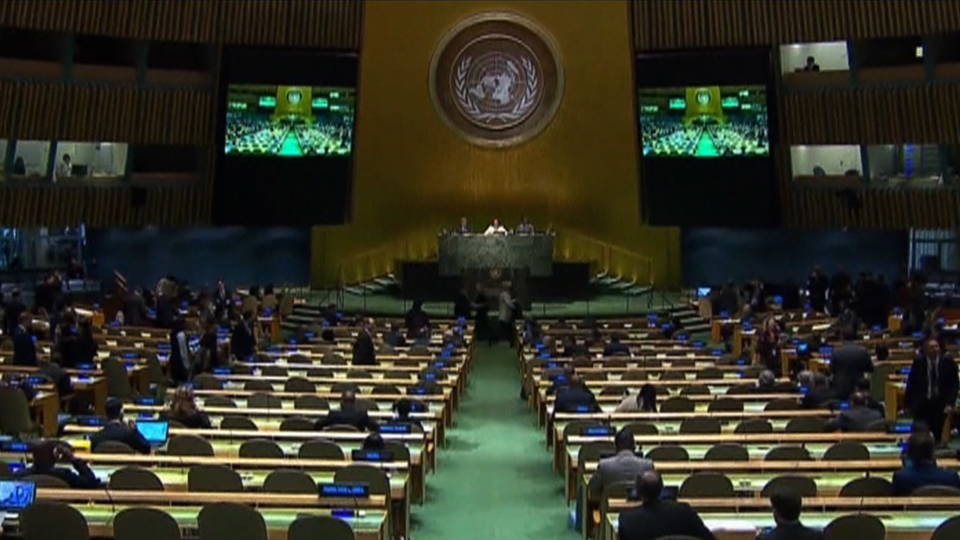 The United States led a boycott of U.N. talks on outlawing nuclear weapons on Monday. Despite the boycott, more than 100 nations did take part in the widely supported talks, although none of the participating countries possess nuclear weapons. This is U.S. Ambassador to the U.N. Nikki Haley.
Nikki Haley: "You're going to see almost 40 countries that are not in the General Assembly today. And that's 40 countries that are saying, in this day and time, we would love to have a ban on nuclear—on nuclear weapons. But in this day and time, we can't honestly say that we can protect our people by allowing the bad actors to have them, and those of us that are good, trying to keep peace and safety, not to have them."
TOPICS:
jewishweek.timesofisrael.com/the-boycott-of-israel-nobody-is-talking-about/
Feb 28, 2017 – When I have asked some consultants about Israel I usually get a … Nor should they choose investment funds that essentially boycott Israel.
Disinvestment from Israel is a campaign conducted by religious and political entities which … Effortshave ranged from general boycotts to targeting specific Israeli … The Church manages a set ofinvestment funds totaling approximately $7 …
Please promote the Boycott of Israeli & those Jewish Products made in Israel or made outside … Since then they have continued pouring investment in to Israel.