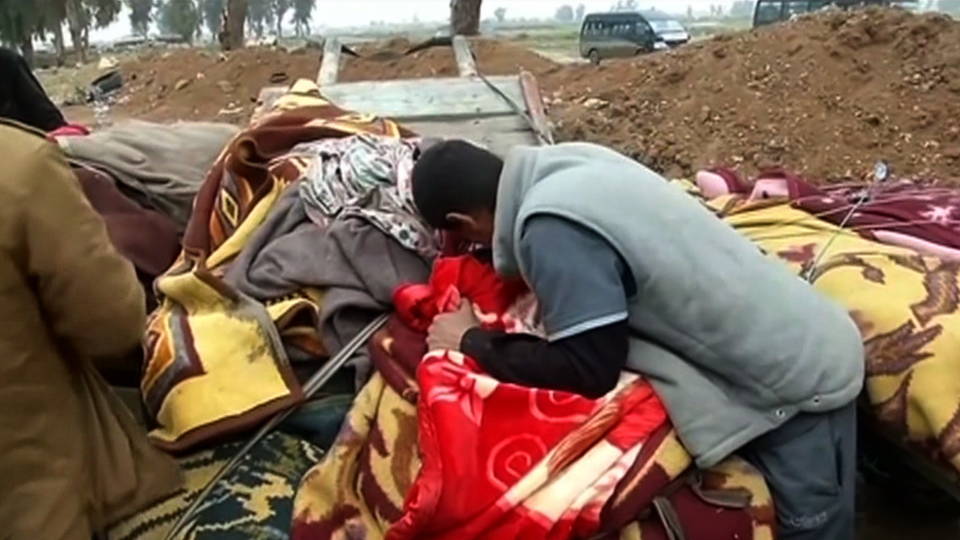 The Pentagon announced Monday it will be sending at least 240 more U.S. soldiers to northern Iraq within the next 36 hours. The troops are from the 82nd Airborne Division at Fort Bragg, North Carolina. Heavy fighting continues in west Mosul, despite reports over the weekend that the U.S.-backed Iraqi Army had suspended its offensive amid revelations U.S.-led coalition airstrikes have killed hundreds of people in recent weeks. One U.S.-led coalition airstrike on March 17 may have killed up to 200 civilians—marking one of the deadliest strikes since the U.S. invaded Iraq in 2003.
On Monday, Amnesty International acused Iraqi officials of telling Mosul residents not to flee amid the airstrikes and ground offensive, instead dropping leaflets and broadcasting over the radio that civilians should stay in their houses. Amnesty said, "The fact that Iraqi authorities repeatedly advised civilians to remain at home instead of fleeing the area, indicates that coalition forces should have known that these strikes were likely to result in a significant numbers of civilian casualties. Disproportionate attacks and indiscriminate attacks violate international humanitarian law and can constitute war crimes."
WSJ: Trump Increasing Military Support for Saudi-Led War on Yemen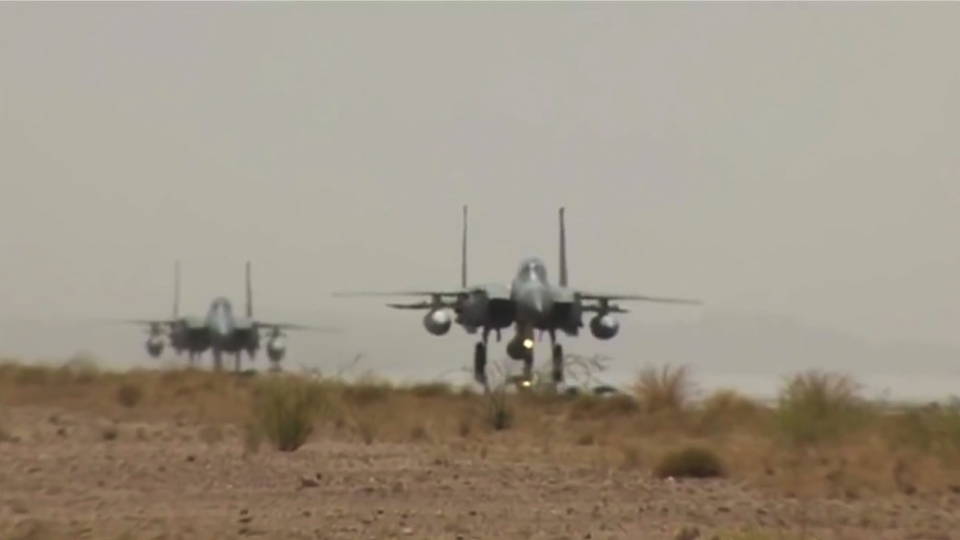 The Wall Street Journal is reporting the Trump administration has increased its military support for Saudi Arabia and the United Arab Emirates amid the ongoing Saudi-led war in Yemen. Citing unnamed U.S. and Arab officials, the Journal reports the U.S. will now offer even more logistical and intelligence support for the coalition fighting Yemen's Houthi rebels, who are accused of being linked to Iran. The Journal also reports the Trump administration is seeking to resume sales of precision-guided weapons to Saudi Arabia. President Obama froze some of these weapons sales last year amid concerns about the number of civilian casualties. The U.S.-backed, Saudi-led bombing campaign has already killed thousands of people, while the Saudi naval blockade has pushed Yemen to the brink of famine.
On Monday, in Yemen, at least 11 people died in a suicide bombing attack on a government compound in southern Yemen.
TOPICS:
Ads
But he isn't telling the truth.

Categories: Politics, Science, Health…

Report from Ploughshares shares diverse perspectives on nuclear policy.

Nuclear Weapon Reduction · News · Analysis · A Secure Future

Stay up to date on all the latest environmental actions from the administration.

Act Now · Safeguard the Earth · Donate