French Guiana: General Strike Continues as 10,000 March in Capital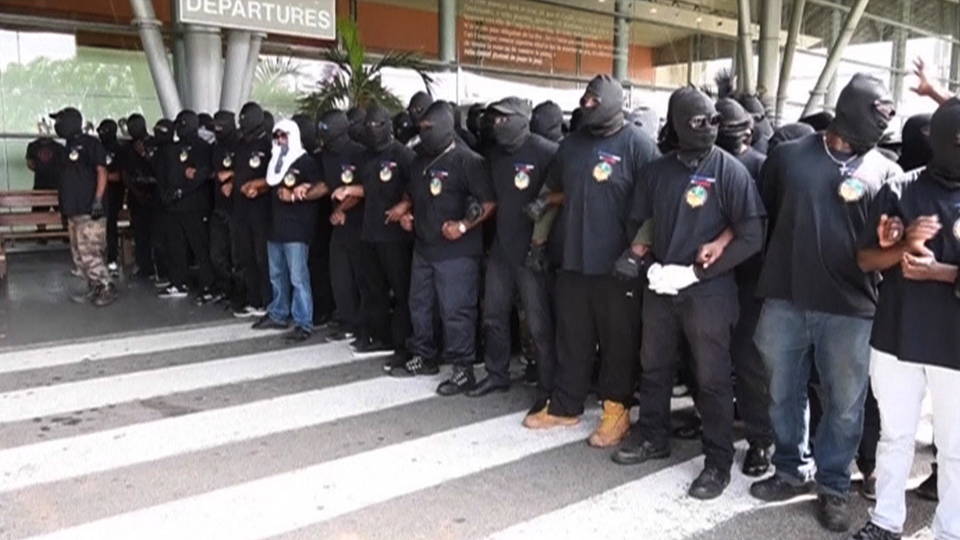 In French Guiana, nearly 10,000 people poured into the streets of the capital Tuesday in what local authorities are calling the largest march in the French territory's history. French Guiana, which sits on the northeast tip of South America, has been rocked by protests for weeks, including an ongoing general strike that shut down most schools, businesses, roads and the main airport on Monday and Tuesday. The demonstrators are protesting unemployment, the high cost of living and the lack of public services in the French territory.
French Guiana was colonized by the French in the 17th century, serving first as a slave colony and then as a penal colony, and it's now considered one of France's five overseas departments. The French interior minister and the overseas minister have been dispatched from France to respond to the growing protests, and are slated to arrive in French Guiana later today.