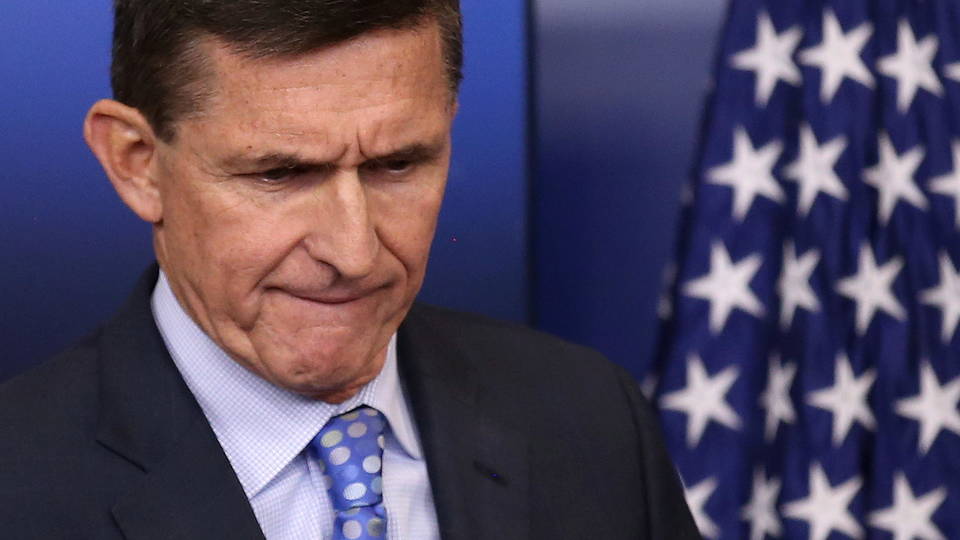 Donald Trump's former national security adviser, Michael Flynn, is seeking immunity from prosecution in exchange for his testimony to the FBI and congressional investigators probing the Trump campaign's alleged ties to Russia. That's according a report Thursday in The Wall Street Journal. In a statement, Flynn's lawyer said, "General Flynn certainly has a story to tell, and he very much wants to tell it, should the circumstances permit." Michael Flynn was fired from his Cabinet post in February for failing to disclose talks with Russia's ambassador before Trump took office. He's also accused of being paid $65,000 by companies linked to Russia in 2015. Flynn's bid for immunity follows his remarks last September blasting Clinton campaign staffers for accepting immunity in exchange for their testimony to the FBI about Clinton's use of a private email server.
Michael Flynn: "Five people around her have had—have been given immunity, to include her former chief of staff. When you are given immunity, that means that you've probably committed a crime."
Senate Committee Opens Hearings on Russian Election Meddling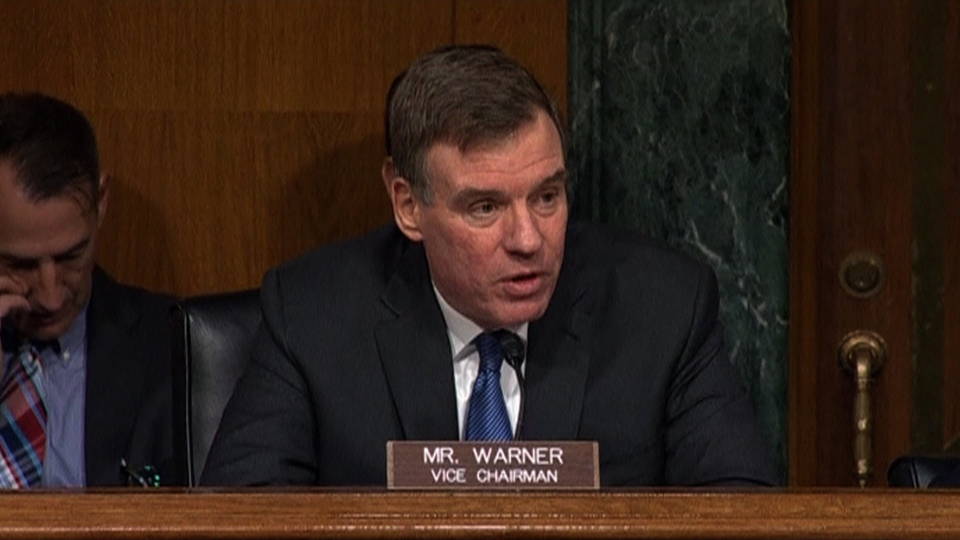 News of Flynn's bid for immunity came as the Senate Intelligence Committee opened hearings Thursday on Russia's role in the 2016 election and its alleged ties to the Trump campaign. This is Virginia Democrat Mark Warner, vice chair of the committee.
Sen. Mark Warner: "In addition to what we already know, any full accounting must also find out what, if any, contacts, communications or connections occurred between Russia and those associated with the campaigns themselves. I will not prejudge the outcome of our investigation. We are seeking to determine if there is an actual fire, but there is clearly a lot of smoke."
Thursday's hearing focused less on the Trump campaign's alleged dealings with Russia and more on how Russia used what one lawmaker described as "propaganda on steroids" to influence the election and to undermine the U.S. media.