NERMEEN SHAIKH: Well, one last, very quickly, Iona, that we—as we said in our introduction, there have been more airstrikes carried out since the start of 2017 than there were in all of 2016. But you've pointed out in a recent interview that there were more drone strikes in Yemen over the space of 36 hours than there were in all of 2016.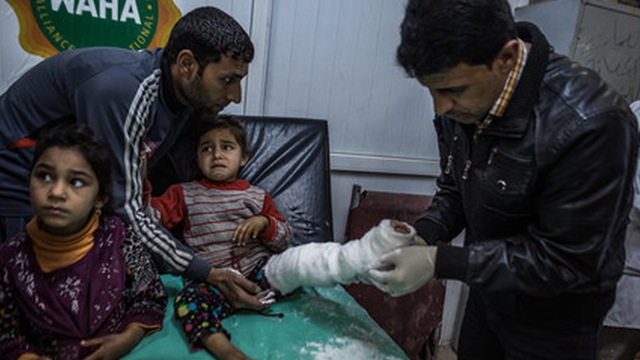 IONA CRAIG: Yes, absolutely. And even in the last 24 hours, there have been U.S. airstrikes—and not just airstrikes, there's naval bombardments, as well, which, of course, were being done under the Obama administration, but those airstrikes have been carried out in Abyan province, in Shabwah, in Hadhramaut, in Ma'rib—in the last 24 hours in Ma'rib, in Shabwah and in Abyan, and also in Al Bayda, as well, earlier on in March. So, yes, there's definitely—there's not just this surge at the beginning of March, where we saw that 36 hours of airstrikes happening very rapidly, but that's been a continuation, as well, now. And as I say, it's not just drone strikes. It's airstrikes from fighter jets, and it's also coming from the sea.
GUESTS
Iona Craig
journalist who was based in Sana'a from 2010 to 2015 as the Yemen correspondent for The Times of London. She was in Yemen again last month, where she reported on January's Navy SEAL raid that left 25 civilians and one U.S. Navy SEAL dead.
---