Kushner Visits Iraq, as U.S. Continues Airstrikes on Mosul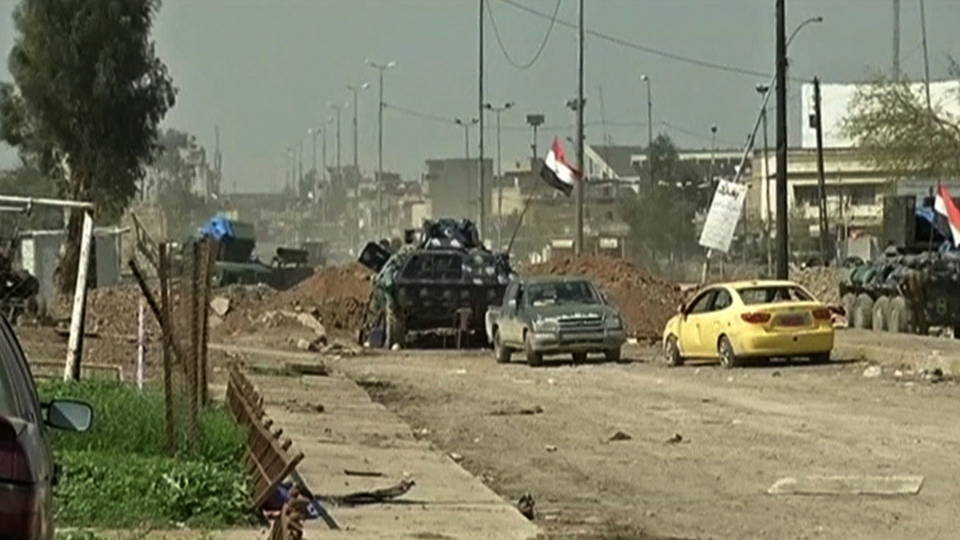 President Trump's son-in-law and senior adviser Jared Kushner arrived in Iraq on Monday amid the ongoing U.S. and Iraqi militaries' campaign to retake Mosul from ISIS. The monitoring group Airwars says dozens of civilians were reportedly killed or wounded by airstrikes and shelling on Friday. The group also reports the U.S. launched six more airstrikes on Mosul over the weekend. U.S.-led coalition airstrikes in Mosul have killed hundreds of civilians in recent months, including a single strike on March 17 that may have killed up to 200 civilians. This is Aly Ibrahim, a resident of west Mosul.
Aly Ibrahim: "We went away after the airstrikes. The airstrikes struck every building on the block, destroying it. There were no Islamic State fighters. A whole block destroyed from top to bottom by coalition planes."
White House Says Assad is "Political Reality," as 5M Syrians Now Made Refugees by War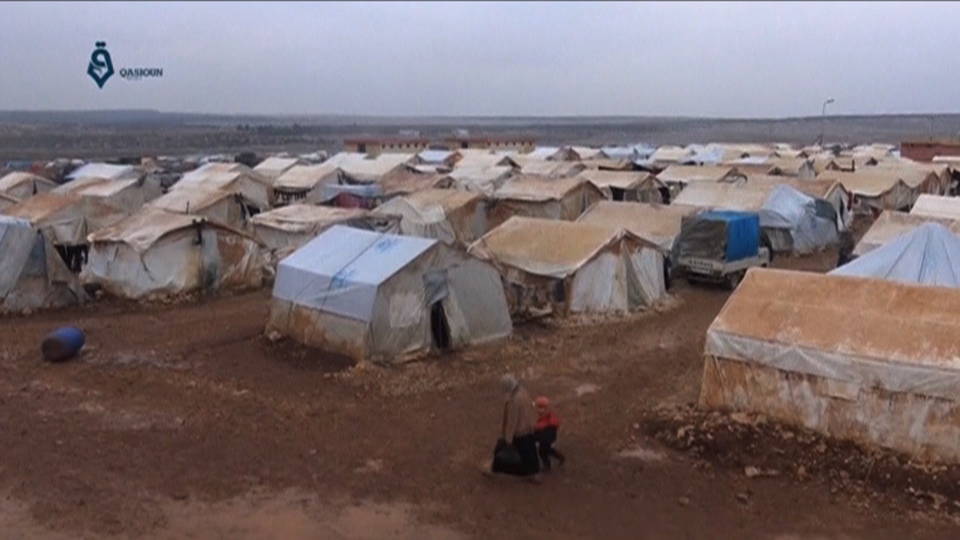 The United Nations says at least 5 million Syrians have now fled Syria amid the ongoing six-year conflict, which began as a democratic uprising against Syrian President Bashar al-Assad in 2011. Another 13.5 million Syrians have been displaced inside the country. On Friday, the White House said the U.S. is abandoning efforts to pressure Assad to relinquish power.
Press Secretary Sean Spicer: "Well, I think, with respect to Assad, I mean, there is a political reality that—that we have to accept in terms of where we are right now. We lost a lot of opportunity the last—the last administration with respect to Assad."
Monitoring groups say Assad's government is responsible for the vast majority of civilian deaths in the ongoing war. Physicians for Human Rights says at least two hospitals have been bombed in the last week near the northwest city of Hama amid fighting between anti-government rebels and Assad's forces, backed by Russian airstrikes. Syrian opposition chief negotiator Nasr al-Hariri slammed Assad's government at peace talks in Geneva.
Nasr Al-Hariri: "The regime is still refusing to discuss political transition. And they are discussing their empty rhetoric about countering terrorism, although they are attracting terrorism to the region. They used chemical weapons against the people."