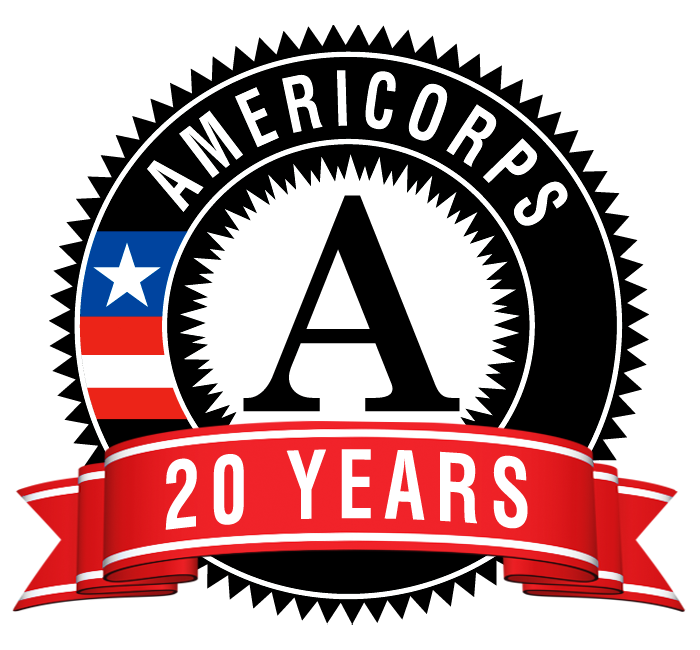 For Immediate Release
Tuesday, April 4, 2017
Samantha Jo Warfield, CNCS
pressoffice@cns.gov; 202-606-6775
More than 4,520 Mayors Unite in Support of AmeriCorps and Senior Corps
Those participating, including city, county, and tribal leaders, represent 194 million Americans, nearly two-thirds of the U.S. population
WASHINGTON, D.C. – More than 4,520 mayors, county officials, and tribal leaders will participate in a nationwide effort to recognize the impact of AmeriCorps and Senior Corps during the fifth-annual Mayor, County, and Tribal Recognition Day for National Service. Together, these elected officials represent 194 million citizens, nearly two-thirds of the U.S. population.
On Tuesday, April 4, local leaders will hold public events, issue proclamations, join service projects, and use social media to thank AmeriCorps and Senior Corps members for their valuable service and highlight the ways national service addresses critical needs in their communities.
The Corporation for National and Community Service (CNCS) – which administers AmeriCorps and Senior Corps, as well as the Social Innovation Fund and other civic engagement programs – leads this annual effort in collaboration with the National League of Cities (NLC), the National Association of Counties (NACo), and Cities of Service.
The annual event continues to gain support from a bipartisan group of mayors and county officials, with the number of participants growing four-fold since its inception in 2013. A full list of participating elected officials can be found here.
"Every day in counties across the country, volunteers from programs such as AmeriCorps and Senior Corps work with us to tackle challenges facing our communities – helping kids to graduate, connecting individuals to job opportunities, fighting poverty, making our neighborhoods safer, and much more," said NACo President Bryan Desloge. "We're proud to support this Recognition Day for National Service, particularly as we acknowledge National County Government Month in April."
"Cities of Service supports mayors and city managers to engage their citizens to solve public problems across the United States. National service plays a critical role in cities across the country and our Cities of Service AmeriCorps VISTA members, embedded in city halls, are living examples of how national service members can strengthen relationships between citizens and their government," said Myung J. Lee, Executive Director of Cities of Service. "We are grateful to our mayors for their commitment to national service, and to the Corporation for National and Community Service for their support of our cities. Together, we can all create vibrant communities where we can live, work, learn, and play."
As the federal agency for service and volunteering, CNCS annually engages millions of citizens in service at 50,000 location sites across the country through AmeriCorps, Senior Corps, and other programs. From preparing today's students for tomorrow's jobs, reducing crime and reviving cities, connecting returning veterans to jobs, fighting the opioid epidemic, supporting seniors to live independently and with dignity, making college more accessible and affordable, and helping Americans rebuild their lives following a disaster, national service members help mayors and local officials tackle tough problems.
#
The Corporation for National and Community Service is a federal agency that engages millions of Americans in service through its AmeriCorps, Senior Corps, Social Innovation Fund, and Volunteer Generation Fund programs, and leads volunteer and civic engagement programs for the nation. For more information, visit NationalService.gov.
The National League of Cities (NLC) is dedicated to helping city leaders build better communities. NLC is a resource and advocate for 19,000 cities, towns, and villages, representing more than 218 million Americans. www.nlc.org.
The National Association of Counties (NACo) is the only national organization that represents county governments in the United States. Founded in 1935, NACo assists America's 3,069 counties in pursuing excellence in public service to produce healthy, vibrant, safe, and resilient counties. For more information, visit www.naco.org.
Cities of Service is a national nonprofit that supports mayors and city executives to design and implement high-impact volunteering initiatives that can apply to multiple issues from supporting youth and education to sustainability. Founded by Michael R. Bloomberg in 2009, Cities of Service is a nonpartisan coalition that currently supports a coalition of 205 cities in the U.S. and U.K. whose mayors are committed to engaging citizen volunteers to solve local pressing challenges. Cities of Service helps coalition cities share solutions, best practices, and lessons learned, as well as spreads awareness about meaningful work happening in cities. For more information, visit www.citiesofservice.org.