President Trump Orders Missile Attack on Syrian Air Base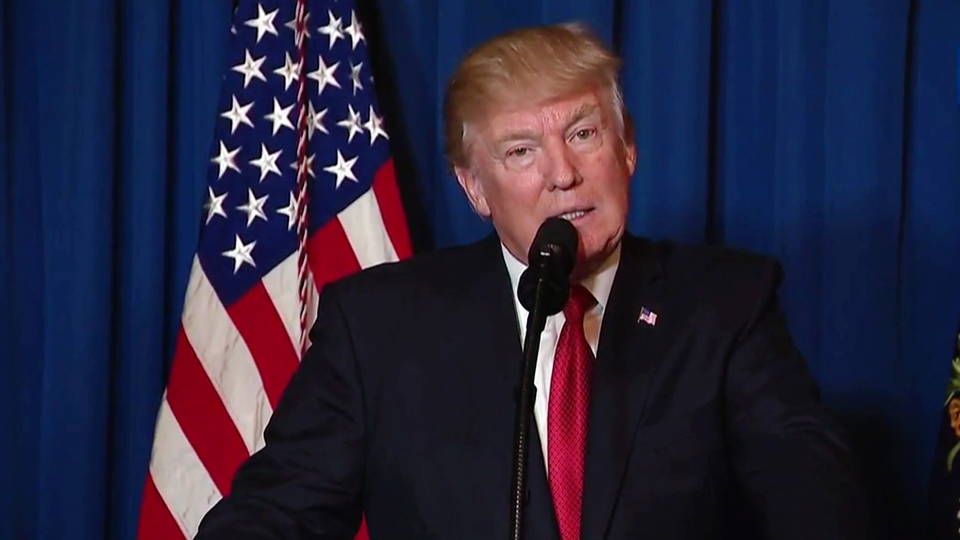 U.S. warships fired a barrage of missiles into Syria Thursday evening, in the first direct U.S. assault on the Syrian government since the start of the civil war six years ago. The Pentagon said a pair of naval destroyers in the eastern Mediterranean fired 59 Tomahawk cruise missiles at a Syrian air base in Homs province. Syria's government said the strikes killed six people, and condemned the U.S. attack as an "act of aggression." In a short address from the Trump Mar-a-Lago golf resort in Palm Beach, Florida, President Donald Trump said the assault was retribution for a Syrian chemical weapons attack earlier this week that killed 86 civilians, including 30 children.
President Donald Trump: "Tonight I ordered a targeted military strike on the airfield in Syria from where the chemical attack was launched. It is in this vital national security interest of the United States to prevent and deter the spread and use of deadly chemical weapons."
Russia Condemns U.S. Attack; Will Bolster Air Defenses in Syria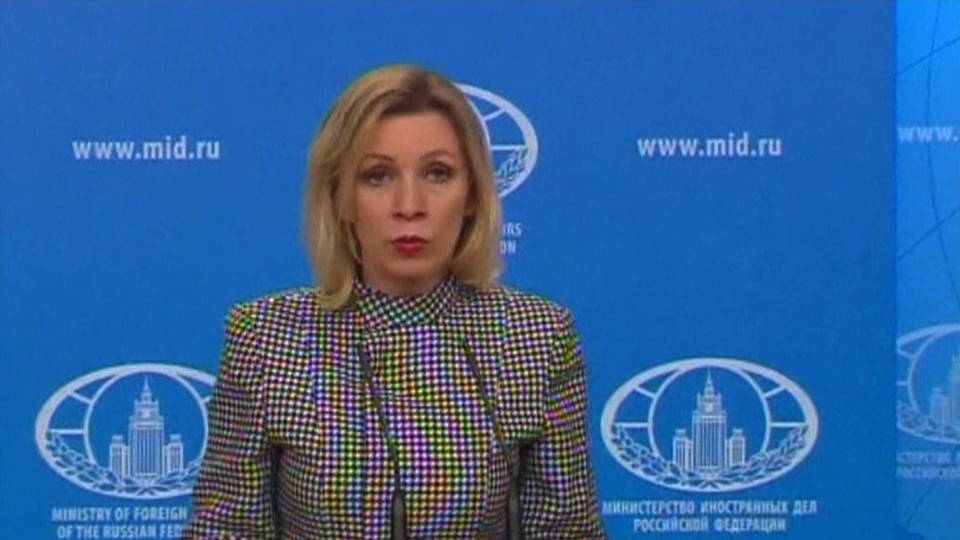 The Pentagon says it targeted its missiles to avoid Syrian chemical weapons storage sites, as well as Russian troops and aircraft. Russia's Foreign Ministry quickly condemned the U.S. assault on Syria's government, saying it threatened international security. Russia said it would bolster air defenses across Syria and suspend its "deconfliction agreement," which prevents Russian and U.S. planes from coming into conflict over Syria. This is Russian Foreign Ministry spokesperson Maria Zakharova.
Maria Zakharova: "Without bothering to understand what's happened, the United States resorted to a demonstration of force, to military confrontation with a country that is fighting international terrorism. It is not the first time the United States of America has demonstrated such a careless approach. It only worsens the problems already existing in the world and poses a threat to international security."