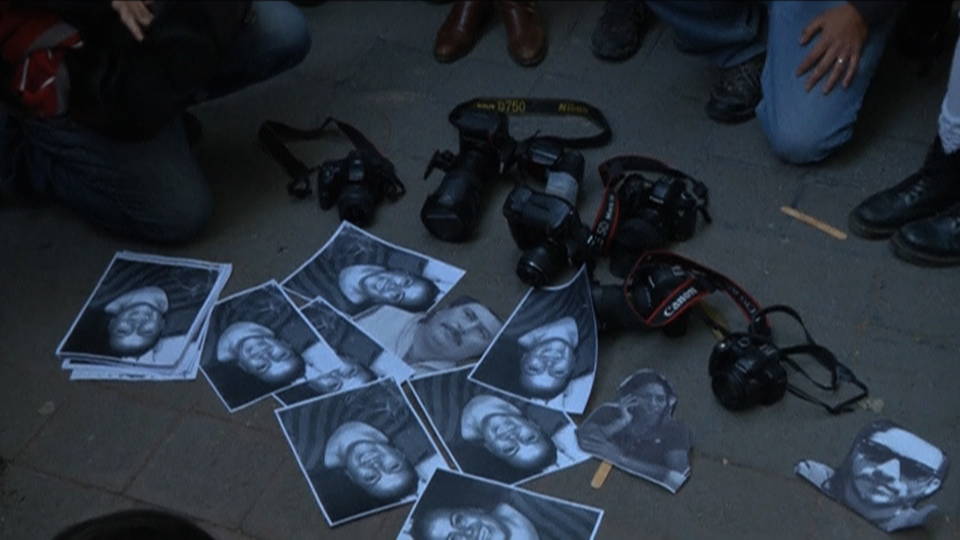 In Mexico, the Committee to Protect Journalists blasted President Enrique Peña Nieto for failing to shield media workers, saying criminal gangs and corrupt officials kidnap and murder with impunity to silence critics. This is CPJ coordinator Carlos Lauría.
Carlos Lauría: "The reality is that violence against journalists is a problem that goes beyond journalism. It's affecting fundamental human rights of all Mexicans, including journalists and reporters. It's inhibiting the possibility that Mexicans openly debate the problems that afflict society. And indirectly, it is also affecting the stability of the country's democracy."
More than 100 journalists have been murdered in Mexico since 2000, and last March was the worst month on record, with at least seven journalists shot across Mexico.
Argentina: Court Orders Shorter Sentences for Human Rights Abusers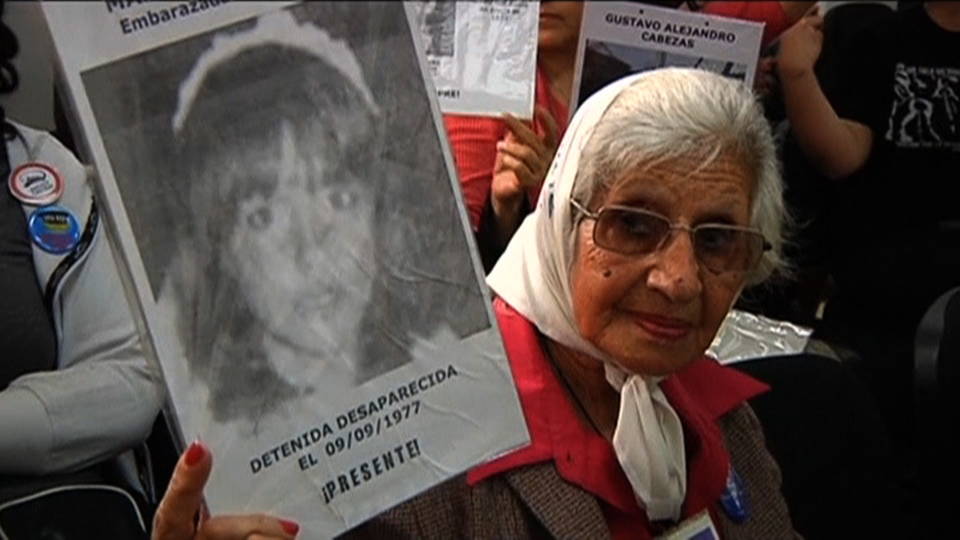 In Argentina, human rights groups are condemning a Supreme Court ruling that could bring an early release to hundreds of people convicted for human rights abuses during the U.S.-backed dirty wars of the 1970s and '80s. This is Estela de Carlotto, president of the association of Grandmothers of the Plaza de Mayo.
Estela de Carlotto: "For the people, the clear message is: This does not affect those of us who have already been affected for 40 years; it affects the children of the people, the grandchildren and great-grandchildren of the people. What is not judged and condemned will be repeated. And those who disagree that history will be repeated will face what our children suffered: the 30,000 disappeared."
An estimated 30,000 activists were tortured and "disappeared" in the late 1970s and early 1980s by Argentina's right-wing dictatorship.