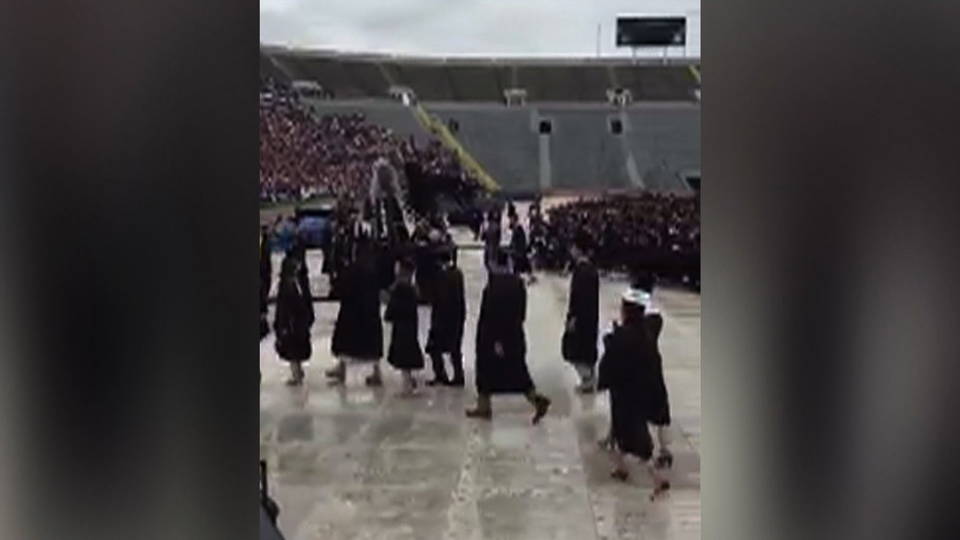 In Indiana, more than 100 students marched out of the Notre Dame graduation ceremony to protest Vice President Mike Pence's commencement speech. Pence was chosen as the commencement speaker after thousands of students and professors signed a letter demanding the university not invite President Trump. After leaving the official graduation ceremony, protesting students held their own "alternative" graduation in a nearby park, where they held hands and sang the Notre Dame hymn.
Students: "Notre Dame, our mother / tender, strong and true / proudly in the heavens / gleams the gold and blue."
Among the students' issues was discrimination against Muslims. Vice President Pence was also the former governor and congressmember from Indiana.