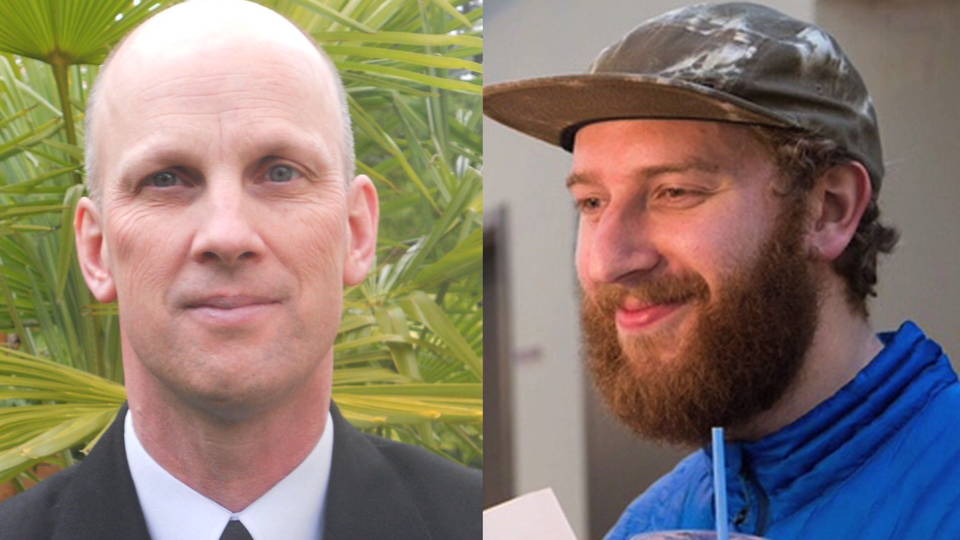 Back in the United States, in Portland, Oregon, more than 1,000 people gathered for a vigil Saturday to honor retired Army veteran Ricky Best and recent college graduate Taliesin Myrddin Namkai Meche, who were fatally stabbed as they tried to defend two girls against an Islamophobic attack on a commuter train on Friday. The two young women, one of whom wore a Muslim hijab, were riding a commuter train when Jeremy Joseph Christian, who is white, started shouting ethnic and religious slurs at them. When Best and Meche intervened, Christian stabbed them, as well as a third man, who is critically injured but survived. This is 16-year-old Destinee Mangum, one of the victims, describing the attack.
Destinee Mangum: "He told us to go back to Saudi Arabia, and he told us that we shouldn't be here and to get out of his country. He was just telling us that we basically weren't anything and that we should just kill ourselves. This white male, from the back of us, came, and he was like, 'He's talking to you guys.' And he was like, 'You can't disrespect these young ladies like that.' And then they just all started arguing. Me and my friend, we were going to get off the MAX. And then we turned around while they were fighting, and he just started stabbing people. And it was just blood everywhere, and we just started running for our lives."
Following the attack, Portland Mayor Ted Wheeler has announced the city will not issue new permits to alt-right groups for planned white supremacist rallies in June. We'll have more on the Portland attack after headlines.