1 Dead, 8 Injured as Driver Targets Muslims in London Terror Attack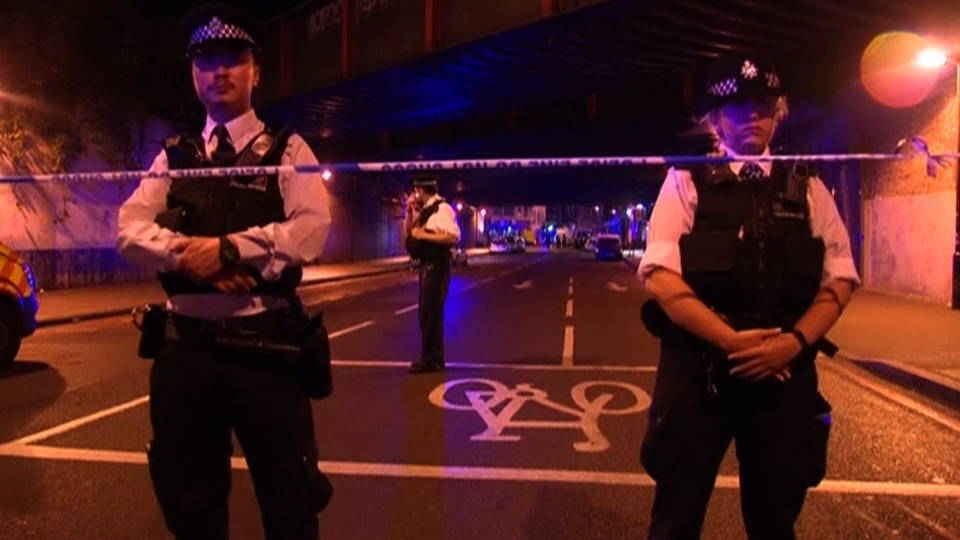 In Britain, a driver plowed into a crowd of Muslims near a North London mosque today, killing one person and injuring eight others in what British officials are calling a terrorist attack. Witnesses described a large white man driving a van who accelerated and swerved into a crowd of worshipers who had left night-time prayers marking the Muslim holy month of Ramadan.
Mohamed Mohdin: "Basically he drove on the pavement, coming straight towards all the Muslims. And as he's coming to them, he hit all of them. And I think one of them died."
Unidentified: "One of them died straightaway."
Mohamed Mohdin: "Straightaway, one of them died. And then the rest are in a bad condition."
Reporter: "Sir, can you give me—how many people did you see lying injured on the floor? Try and remember."
Mohamed Mohdin: "About seven, eight."
Reporter: "And they were seriously injured?"
Mohamed Mohdin: "Seriously injured. And then, as the police come, they moved all of us quick."
One witness said the driver shouted, "I want to kill Muslims!" Survivors of the attack pinned the man to the ground until police arrived on the scene and arrested him. British Prime Minister Theresa May said police were treating the incident as a terrorist attack. It was the third time in recent weeks in Britain that an attacker used a vehicle as a weapon aimed at pedestrians.
Virginia: Muslim Teenager Kidnapped, Murdered After Ramadan Prayers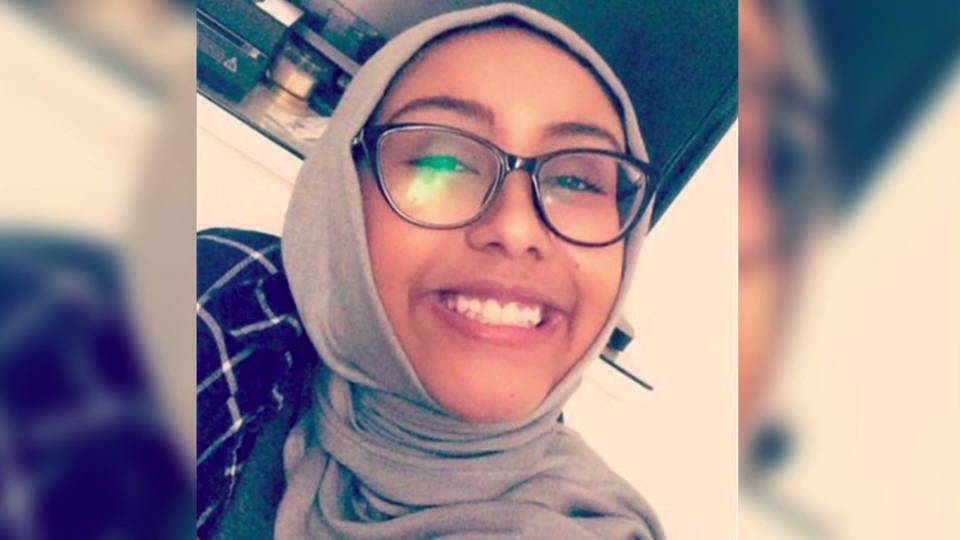 In Virginia, police arrested 22-year-old Darwin Martinez Torres Sunday for allegedly murdering a 17-year-old Muslim girl after she left a restaurant following nighttime prayers in the Washington, D.C., suburb of Sterling. Nabra Hassanen disappeared early Sunday after she and a group of friends were confronted by a motorist outside a 24-hour IHOP near her mosque, the All Dulles Area Muslim Society. Police found Hassanen's remains Sunday afternoon in a nearby pond. She was reportedly killed by blows from a metal bat. A recent study by the Council on American-Islamic Relations found anti-Muslim hate crimes surged in 2016 over the previous year, rising by 44 percent.