I encourage all of you who have horror stories from the DXB airport to share them here.–kas
The first part of this article can be found here: https://eslkevin.wordpress.com/2017/07/02/such-a-bad-airport-never-again-dxb/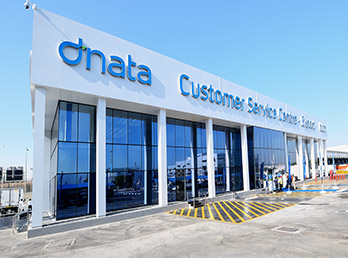 Part 2
by Kevin A. Stoda
Earlier today, I told you the following story: "Back in the late 1980s, I once flew the former Belgium national airlines to the USA from Brussels.  When I was on the plane and the plane was on the runway, the pilot came on the intercom and stated, we have to turn around and go back to the gate to replace one of our engines.
Naturally, I was actually happy that the national carrier of Belgium–then called SABENA (Societé Anonyme Belge d'Exploitation de la Navigation Aérienne, which is French for  "Belgian Corporation for Air Navigation Services".)–decided to turn back–thinking that it is safer to have a working engine that a failed one on my flight.
A few months later, I was back in Germany and shared of this incidence with one of my bosses at the community center where I taught part-time.  The manager laughed and asked me if I knew what SABENA stood for.  He then proceeded to tell me that the acronym SABENA stood for: SUCH A BAD AIRLINE—NEVER AGAIN.
Today, I promised to share another story about why I think that DXB (Dubai's International Airport) should be called SUCH A BAD AIRPORT–NEVER AGAIN.
SABENA REVISITED
My wife, daughter and I were underway on 30 July 2016 from the Philippines heading towards Salalah, but were forced to change planes in DXB.  We arrived in DXB in the middle of the night.  We had flown on Philippine Airlines (PAL) from the island of Palawan to Manila and then on to Dubai, but since no PAL flight goes on to Oman where we live, we had to disembark in DXB and find our way to FlyDubai.  In all, we had over 10 hours to change planes.  However, the powers-that-be in Dubai threw my family a curve ball.
Upon arriving in DXB, my wife (who is Filipino) was allowed to transfer planes free of charge in transit to Oman.  They would also help mey wife move to the distant FlyDubai terminal. However, my daughter and I were flying on USA passports.  The agents for Dnata said we had to pay a full airport fee of over 100 dollars for  moving from one terminal to another.
The only way for me to reduce my cost for their services was for my daughter and I to exit the airport, take a taxi to the other side and enter through an outside gate.  In short, my family was separated by Dnata who run the airport for the Makhtoum family.   My daughter took several buses around the airport for free but then we had to pay a taxi–again all taxis are owned by the Makhtoums in Dubai  a few dirhams to take us in by another gate.   (We saved about 80 dollars but it was stressful and took almost 4 hours before my daughter, wife and I got back together.)
Dnata claimed that Philippines Airlines had not paid for my wife and daughter to move from one terminal to another, i.e. the whole thing had to do with an airport tax which all goes again to the Makhtoum family who control Dubai.
I would say that Dnata is criminally and inhumanely run.  What has been your experience?   (I mean with DNATA, DXB, Dubai,  and the Family Makhtoum.)  
I have never been treated that way by any other airport in the world–and I have traveled to 100 countries.  Never has my family had a worse experience?