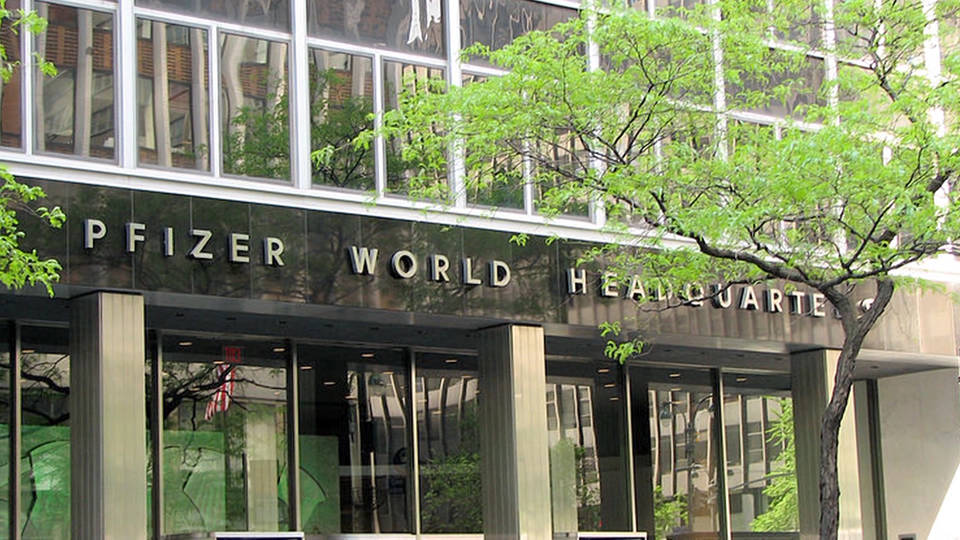 In financial news, the pharmaceutical giant Pfizer says it's reaping a staggering $11 billion gain as a result of President Trump's tax overhaul, which massively benefited corporations and the richest Americans. President Trump and Republicans claimed the tax plan would help the middle class, but a recent Reuters poll shows only 2 percent of surveyed workers say they've received any benefit from Trump's tax overhaul.
16 hours ago – Trump's new secretary of Health and Human Services, Alex Azar, is a former drugcompany executive who raised drug prices. … Trump also said: "One of my greatest priorities is to reduce the price of prescription drugs. In many other countries, these drugs cost far less than what we pay in the United States.
Jan 31, 2017 – This story has been updated. President Trump met with leaders of some of the world's biggest pharmaceutical companies Tuesday and emphasized the need to lower "astronomical" drug prices, decrease regulations and bring more drug manufacturing into the United States. Trump offered no specific …
Nov 13, 2017 – President Trump's pick for health secretary previously served as a high-ranking executive at a pharmaceutical company that repeatedly raised the … "He's been a consistent outspoken longtime advocate for lower drug prices, publicly calling for reduced restrictions on the production of generic drugs so …
Oct 19, 2017 – The drug companies, frankly, are getting away with murder, and we want to bring our prices down to what other countries are paying, or at least close and let the other countries pay more. Because they're setting such low prices that we're actually subsidizing other countries, and that's just not going to …
Aug 15, 2017 – Most of the steps the White House is considering to tackle drug costs have received underwhelming reviews from those calling for lower prescription pricing and sighs of relief from the powerful pharmaceutical lobby. A leaked draft of Trump's executive order on drug prices, obtained by POLITICO earlier this …
Jan 31, 2017 – Trump has threatened to have the government negotiate prices directly with the industry on behalf of Medicare and Medicaid, which are some of the world's biggest purchasers of health-care products and services and cover tens of millions of Americans. "Competition is key to lowering drug prices," the …
8 hours ago – (CNSNews.com) – Almost a year to the day after meeting with pharmaceutical executives at the White House, President Trump is once again calling for lower prescription drug prices. In his State of the Union speech Tuesday night, he said it's one of his highest priorities for the year ahead: "One of my …
Jan 31, 2017 – President Donald Trump says he wants to lower drug prices and bring pharmaceutical companies back to the United States. … House, a spokesman for Senate Minority Leader Schumer, said Trump should learn that name calling is not going to solve the self-inflicted problems of the Trump administration.
Dec 8, 2017 – President Trump has repeatedly called for lower drug prices. But he's had nothing to say about a report from the National Academy of Sciences outlining how this could be accomplished. (Associated Press). In October, President Trump once again promised to reduce drug prices for American consumers …