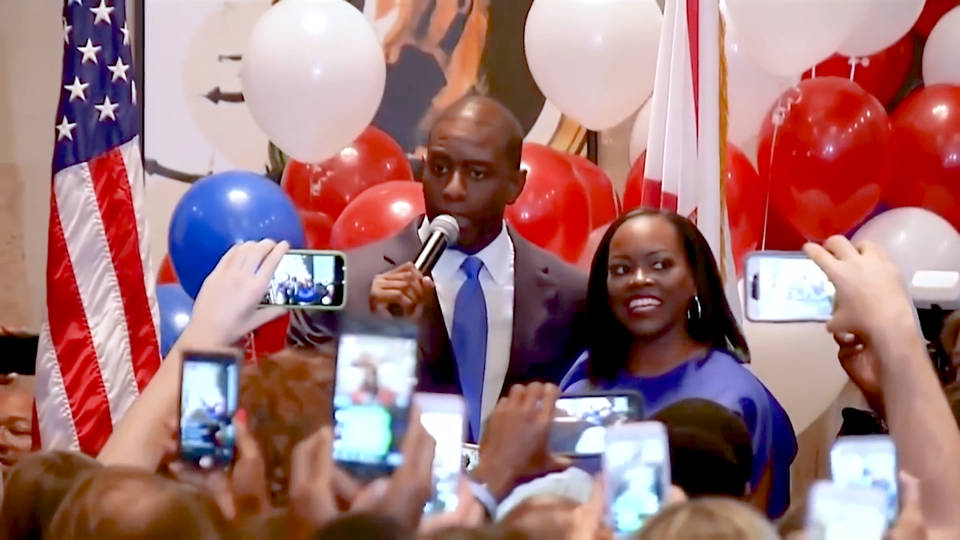 In Florida, progressive Tallahassee Mayor Andrew Gillum pulled off a stunning upset in the Democratic primary for Florida governor. If he wins in November, Gillum would become Florida's first African-American governor. Polls had predicted Gillum would place in fourth place. He was backed by Bernie Sanders and spent millions less than his better-funded opponents, including former Congressmember Gwen Graham—the daughter of Bob Graham, the former governor and senator. Gillum was the only nonmillionaire in the five-candidate race. On the campaign trail, Andrew Gillum had called for Medicare for all, abolishing ICE, reforming the criminal justice system, repealing Florida's "stand your ground" law and increasing corporate taxes. He held a victory celebration in Tallahassee Tuesday night.
Mayor Andrew Gillum: "We, together—we, together with all of you—over the next several months, are going to make our way all across the state of Florida, to red counties, to blue counties, to purple counties, and we're going to unite this state in ways that are unparalleled in the history of the state of Florida."
Andrew Gillum will face off against Republican Congressmember Ron DeSantis, who won the Republican primary Tuesday after receiving the backing of Donald Trump. Democrats have now made history by picking three African-American gubernatorial candidates in this year's primaries: Andrew Gillum in Florida, Stacey Abrams in Georgia and Ben Jealous in Maryland.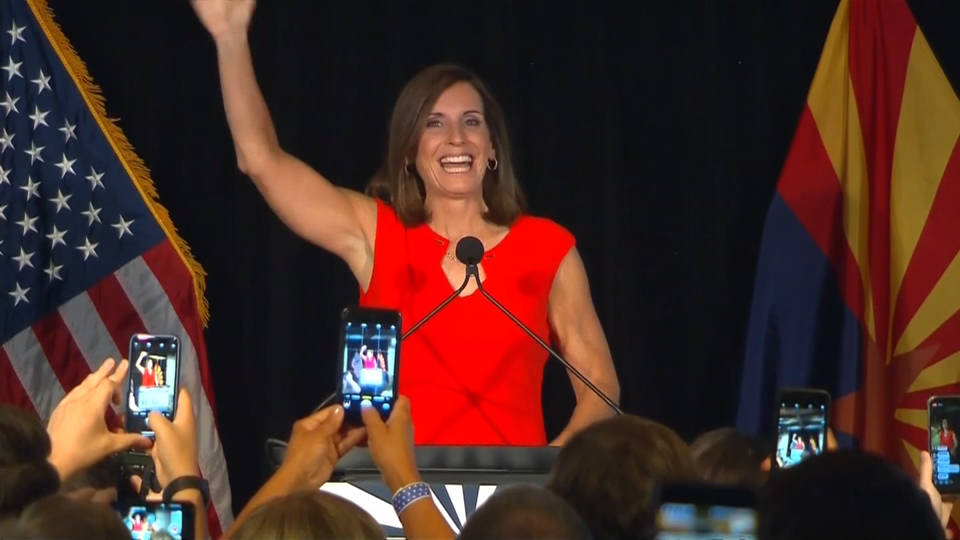 In Arizona, another Trump-backed candidate, Congressmember Martha McSally, easily won the Arizona Republican Senate primary, defeating Kelli Ward and former Maricopa County Sheriff Joe Arpaio.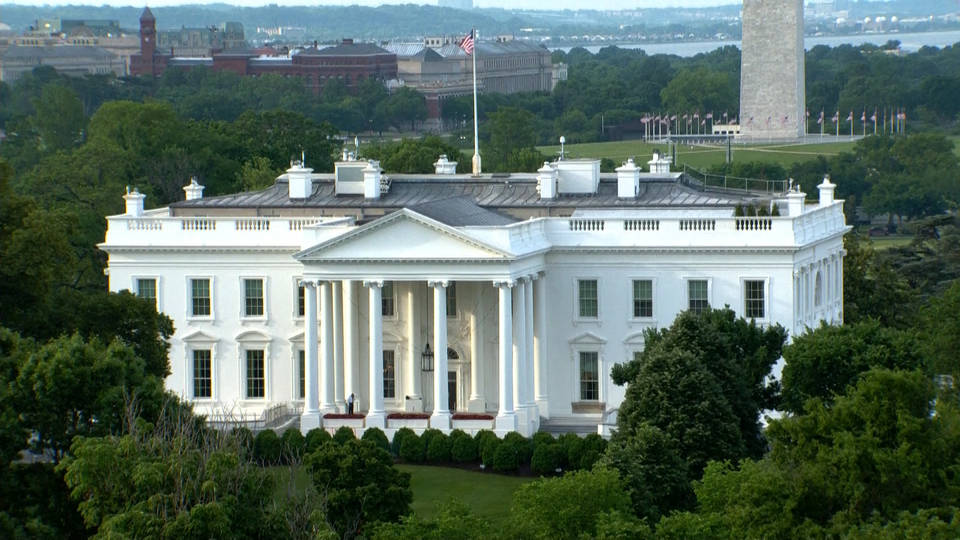 In other election news, The New York Times is reporting President Trump warned evangelical leaders on Monday that Democrats will enact change "quickly and violently" if they take control of Congress in the midterm elections. During a private meeting at the White House, Trump went on to say, "They will end everything immediately. When you look at Antifa and you look at some of these groups, these are violent people." The White House has refused to elaborate on what the president meant.