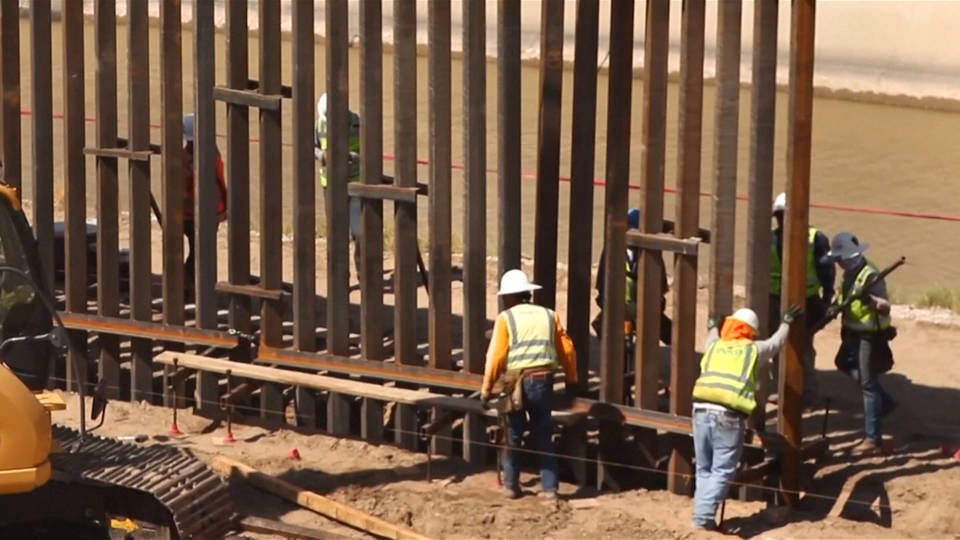 On the U.S.-Mexico border, construction crews have begun work on a new steel wall separating El Paso, Texas, from neighboring Ciudad Juárez. The new 4-mile-long section of 18-foot-high wall will replace an existing border fence, at an estimated cost of $22 million. This is El Paso County Commissioner David Stout speaking at a protest against the wall earlier this week.
David Stout: "It damages this community, because ours is a binational community. We all have family, friends and co-workers who live on that side and work here, or vice versa. And in my opinion, we're sending a very ugly message to our brothers in Mexico, while it's one of the countries we in the United States depend on the most economically, especially the communities along the border."
President Trump has failed on his campaign promise to build a wall along the entire southern border and to make Mexico pay for it.