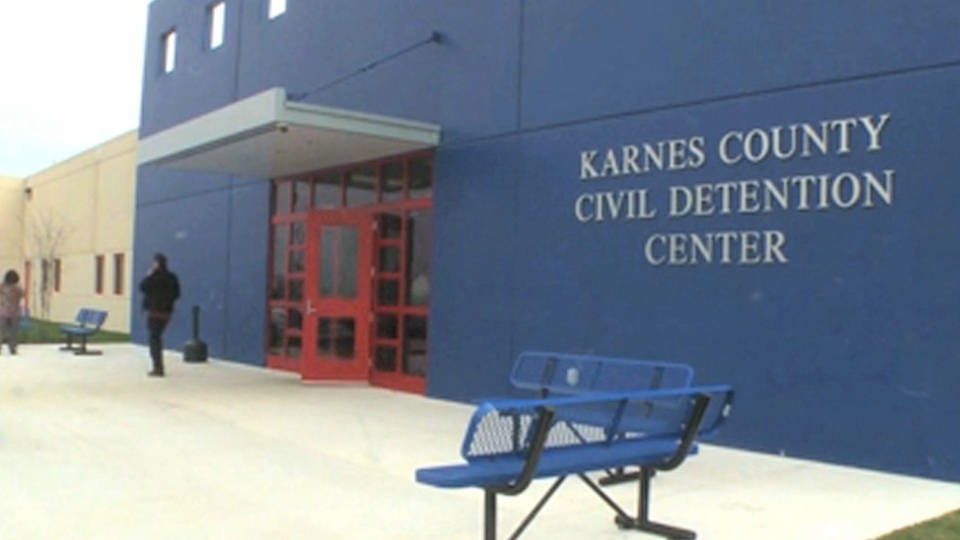 Elsewhere in Texas, immigrant rights groups say some 70 immigrant fathers and some of their children have launched a hunger strike as they languish inside the Karnes County detention center, a for-profit immigration jail under contract with ICE. The fathers on strike had been previously separated from their children at the U.S.-Mexico border under the Trump administration's "zero tolerance" crackdown. Now reunited behind bars, fathers and their children are demanding immediate freedom. This is one of the hunger strikers, speaking by phone with the group Pueblo Sin Fronteras, or People Without Borders.
Father in ICE detention: "Today we started a hunger strike. Our children are with us. They are not attending their schools, nor are they eating. We are afraid that ICE is going to retaliate against us and separate us again, as they separated 16 parents on August 15th. … I don't understand the laws of this country. They are unjust. The majority of the parents who were reunited were freed."
The hunger strike at Karnes detention center comes as new numbers released by the Trump administration show at least 136 migrant children separated from their parents at the border are still in U.S. government custody, more than two months after a deadline set by a federal judge for reunification. Three of the children are under the age of 5.