JUL 02, 2020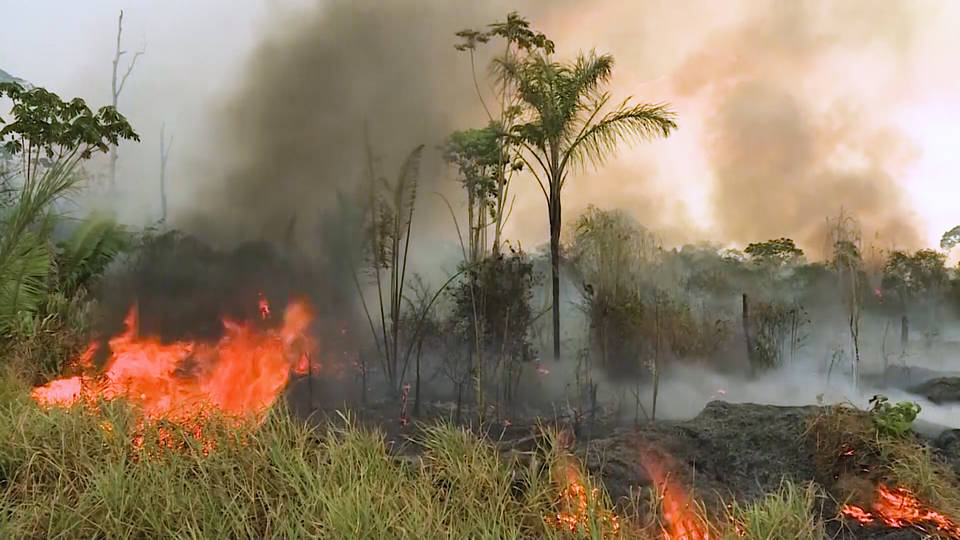 In Brazil, new government data show fires in the Amazon region jumped by 20% in June to a 13-year high for the month. Campaigners say most of the fires were deliberately set by illegal miners and cattle ranchers, with the encouragement of far-right President Jair Bolsonaro. Environmentalist Carlos Souza Jr. says smoke from the fires could compound respiratory problems for Brazilians who are already suffering from one of the world's worst outbreaks of COVID-19.
Carlos Souza Jr.: "The clearing of land already represented a serious health problem. If we have land clearing and COVID-19 together, this could bring catastrophic consequences for the residents of the region."
TOPICS:
The Amazon is on fire—here is why it mattersnews.miami.edu/stories/2019/08/the-amazon-is-on…University of Miami experts share insights on the massive wildfires burning in the Amazon. The Amazon rainforest is burning at a record rate. So far this year, almost 73,000 fires in Brazil have been detected—an 85 percent increase from last year. This could have major impacts on the global climate, environmentalists warn.
Amazon fire: Why is the world's largest rain forest burning?http://www.usatoday.com/story/news/world/2019/08/22/…Aug 22, 2019 · The Amazon is burning at an alarming rate as tens of thousands of fires lay waste to the world's largest tropical rainforest. There have been more than 74,000 wildfires across Brazil this year, up…

Video Duration: 1 min
Author: Elizabeth Lawrence