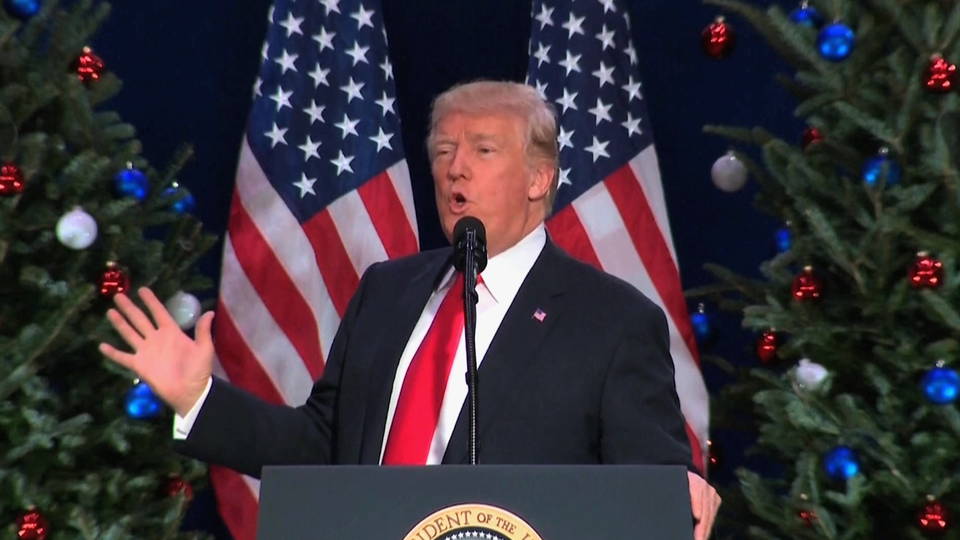 President Trump has lashed out once more against Kim Jong-Un, in his latest insults directed at the North Korean leader. Trump made the remarks Wednesday as he pitched his tax cut bill in a campaign-style rally in St. Charles, Missouri.
President Donald Trump: "Tremendous because these massive tax cuts will be rocket fuel. Little Rocket Man. Rocket fuel for the American. He is a sick puppy."
Trump's latest insults came as his administration promised to further ratchet up sanctions against North Korea over its test launch of a ballistic missile earlier this week.